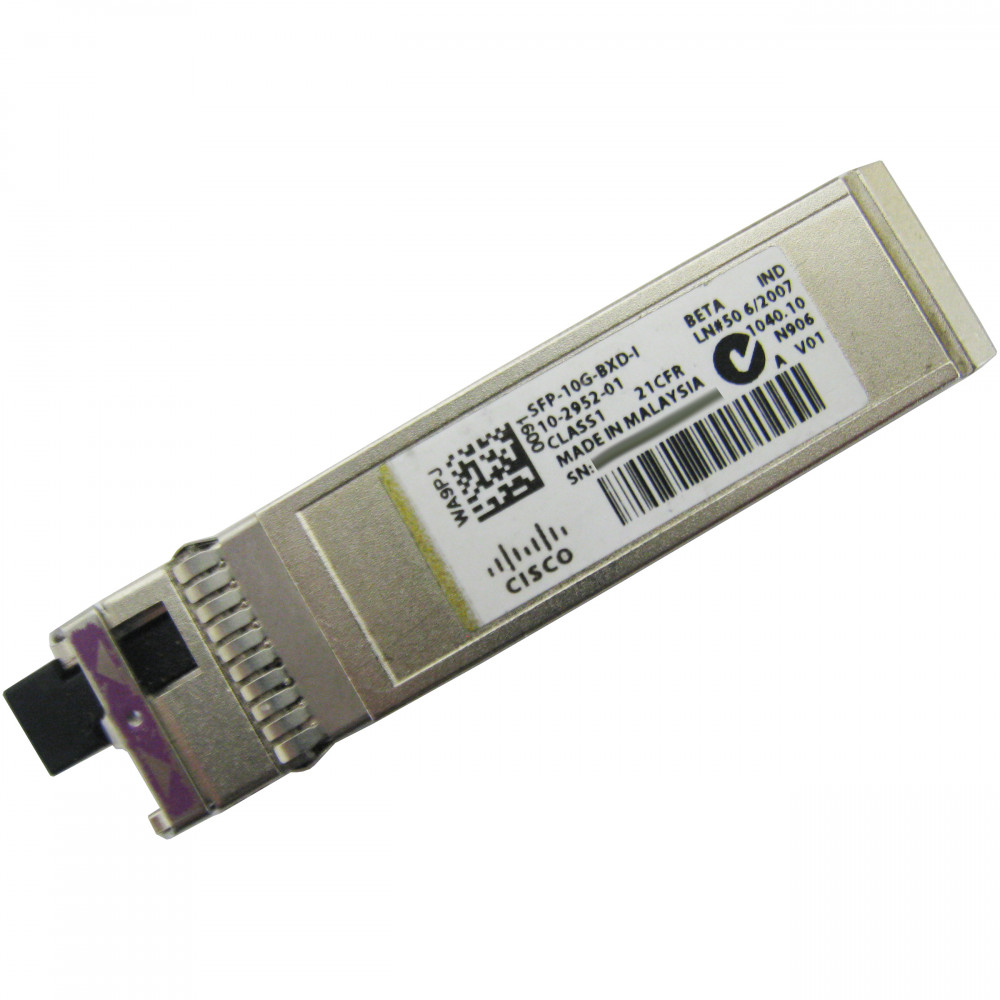 Cisco SFP-10G-BXD-I
SFP+ Bidirectional for 10km, downstream, Original Cisco
Product Highlights
Availability
Usually Ships within 1-2 Days
Twitter
Reddit
Facebook
Information
The Cisco SFP-10G-BXD-I is a Small Form-Factor Pluggable (SFP) transceiver module manufactured by Cisco Systems. It is designed for use in high-speed data communication networks and supports 10 Gigabit Ethernet (10GbE) connections. The "BXD" in the model name refers to the BiDi (Bidirectional) technology used in the transceiver. BiDi allows for bidirectional communication over a single strand of fiber optic cable, enabling cost-effective and efficient use of existing fiber infrastructure. The "I" in the model name indicates that it is an industrial-grade transceiver, designed to operate in harsh environments with extended temperature ranges and increased resistance to shock and vibration. Overall, the Cisco SFP-10G-BXD-I is a high-performance transceiver module that provides reliable and high-speed connectivity for networking applications.


Specifications
digitalOpticalMonitoring
Yes
You may also like...