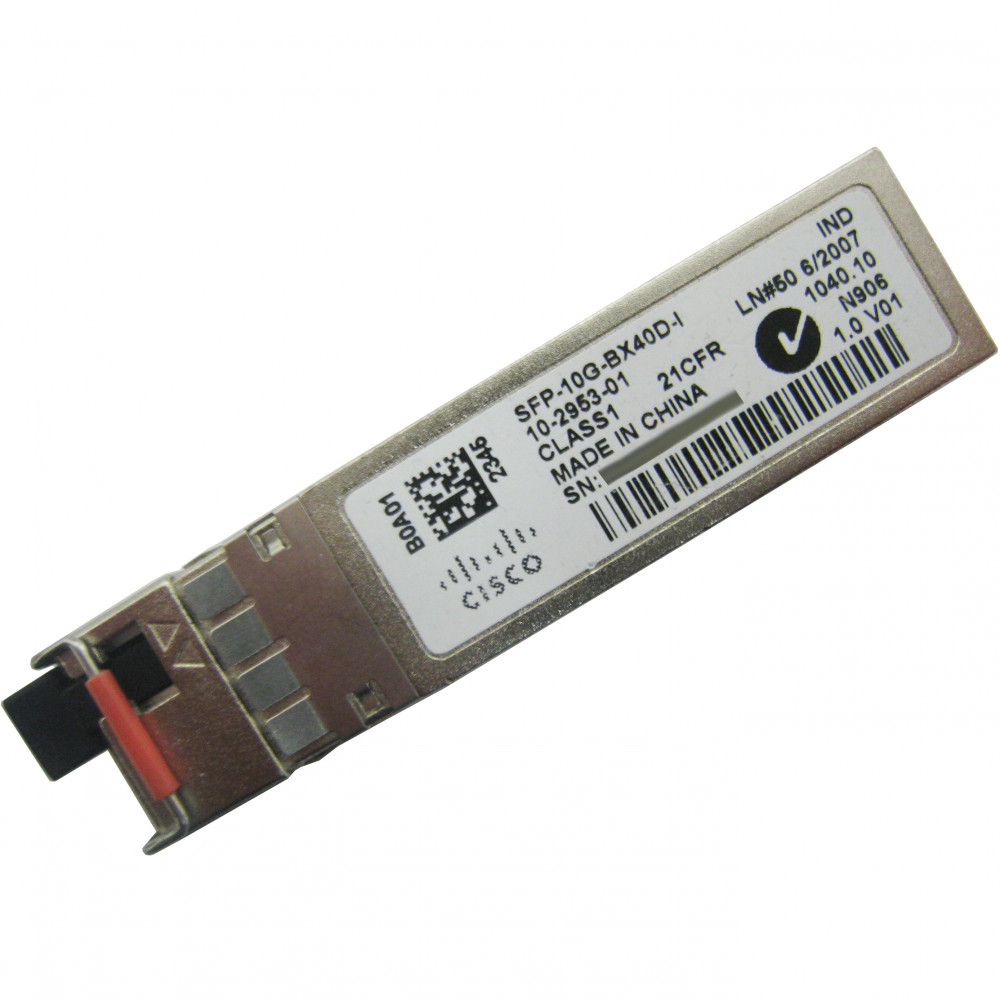 Cisco SFP-10G-BX40D-I
SFP+ Bidirectional for 40km. downstream, Original Cisco
Product Highlights
Availability
Usually Ships within 1-2 Days
Twitter
Reddit
Facebook
Information
The Cisco SFP-10G-BX40D-I is a Small Form-Factor Pluggable (SFP) transceiver module manufactured by Cisco Systems. It is designed for use in high-speed data communication networks and supports 10 Gigabit Ethernet (10GbE) connections. The "BX40D" in the model name refers to the bidirectional nature of the transceiver, where "BX" stands for bidirectional and "40D" represents the specific wavelength and power levels used for transmission and reception. The "I" at the end indicates that it is an industrial-grade module. The SFP-10G-BX40D-I operates over a single strand of single-mode fiber optic cable and uses wavelength division multiplexing (WDM) technology to transmit and receive data simultaneously on different wavelengths. It has a maximum reach of up to 40 kilometers (24.85 miles) and supports a data transfer rate of 10 Gbps. This transceiver module is commonly used in various networking devices, such as switches, routers, and network interface cards (NICs), to provide high-speed connectivity for data transmission over long distances.


Specifications
Wavelength
1270 nm/1330 nm
Compatibility
Cisco devices
Cisco IOS Software Release
15.0(1)SE or later
Digital Optical Monitoring
Yes
Extended Temperature Range
No
Digital Diagnostics Monitoring
Yes
Multi-Mode Fiber (MMF) Support
No
Single-Mode Fiber (SMF) Support
Yes
You may also like...