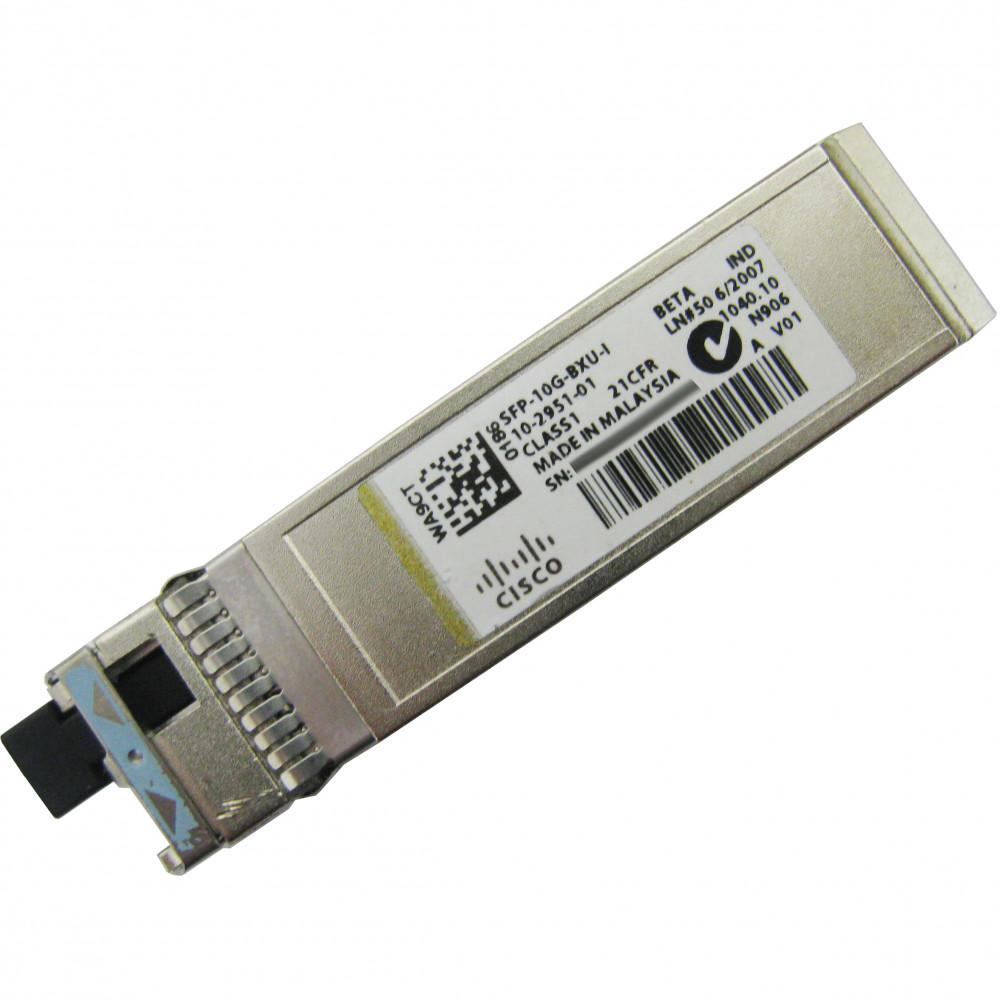 Cisco SFP-10G-BXU-I
SFP+ Bidirectional for 10km, upstream, Original Cisco
Product Highlights
Availability
Usually Ships within 1-2 Days
Twitter
Reddit
Facebook
Information
The Cisco SFP-10G-BXU-I is a Small Form-Factor Pluggable (SFP) transceiver module manufactured by Cisco Systems. It is designed for use in high-speed data communication networks and supports 10 Gigabit Ethernet (10GbE) connections. The "BXU" in the model name stands for Bidirectional Transmitter and Receiver, indicating that it is a single-fiber bidirectional module. The "I" at the end denotes that it is an industrial-grade module, designed to operate in harsh environments with extended temperature ranges. The SFP-10G-BXU-I module operates using a wavelength of 1270 nm for transmitting data and 1330 nm for receiving data. It supports a maximum link length of up to 10 kilometers (6.2 miles) over single-mode fiber optic cables. Overall, the Cisco SFP-10G-BXU-I is a high-performance and rugged SFP module used in various networking applications, particularly in industrial settings where reliability and durability are crucial.


Specifications
Wavelength
Upstream: 1330 nm, Downstream: 1270 nm
Compatibility
Cisco devices
Operating Temperature Range
-5°C to 85°C
Digital Optical Monitoring (DOM)
Yes
Digital Diagnostics Monitoring (DDM)
Yes
Multi-Source Agreement (MSA) Compliant
Yes
You may also like...