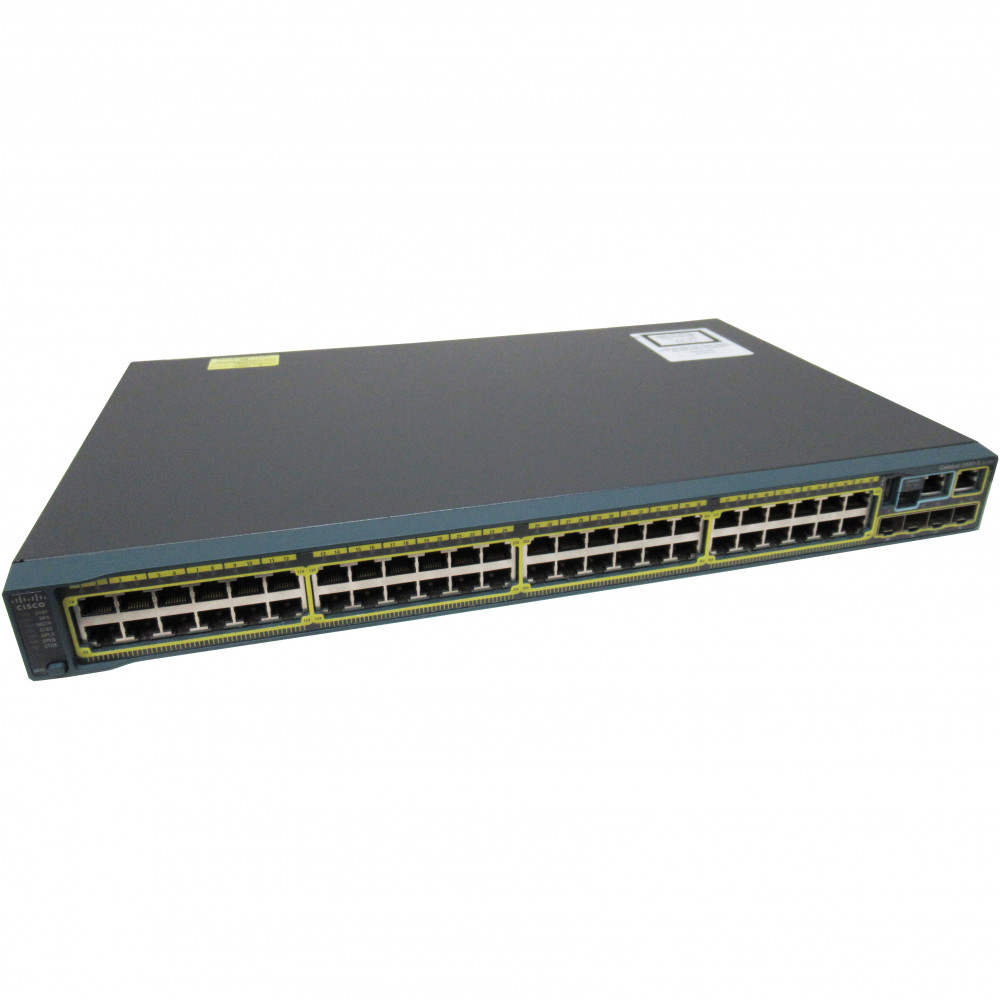 Cisco WS-C2960S-48TS-L
Catalyst 2960S 48 GigE, 4 x SFP LAN Base
Product Highlights
Availability
Usually Ships within 2-3 Days
What's Included
(1) AC Power Cord
(1) Rackmount Kit (RCKMNT-1RU)
Twitter
Reddit
Facebook
Information
The Cisco WS-C2960S-48TS-L is a model of Cisco Catalyst 2960-S Series Switch. It is a fixed-configuration, stackable Gigabit Ethernet switch that provides enterprise-class Layer 2 switching for small to medium-sized businesses. The "48TS" in the model number indicates that it has 48 Ethernet ports, while the "L" indicates that it is a LAN Base image switch. It supports 10/100/1000 Ethernet connectivity and has four SFP uplink ports for connecting to other network devices or expanding the network. The Cisco WS-C2960S-48TS-L offers features such as VLAN support, Quality of Service (QoS) capabilities, security features, and ease of management through Cisco's IOS software. It is designed to provide reliable and efficient network connectivity for various applications and can be used in both standalone and stackable configurations.


Specifications
forwarding_rate
77.4 Mpps
switching_capacity
176 Gbps
spanning_tree_protocol
Yes
energy_efficient_ethernet
Yes
You may also like...