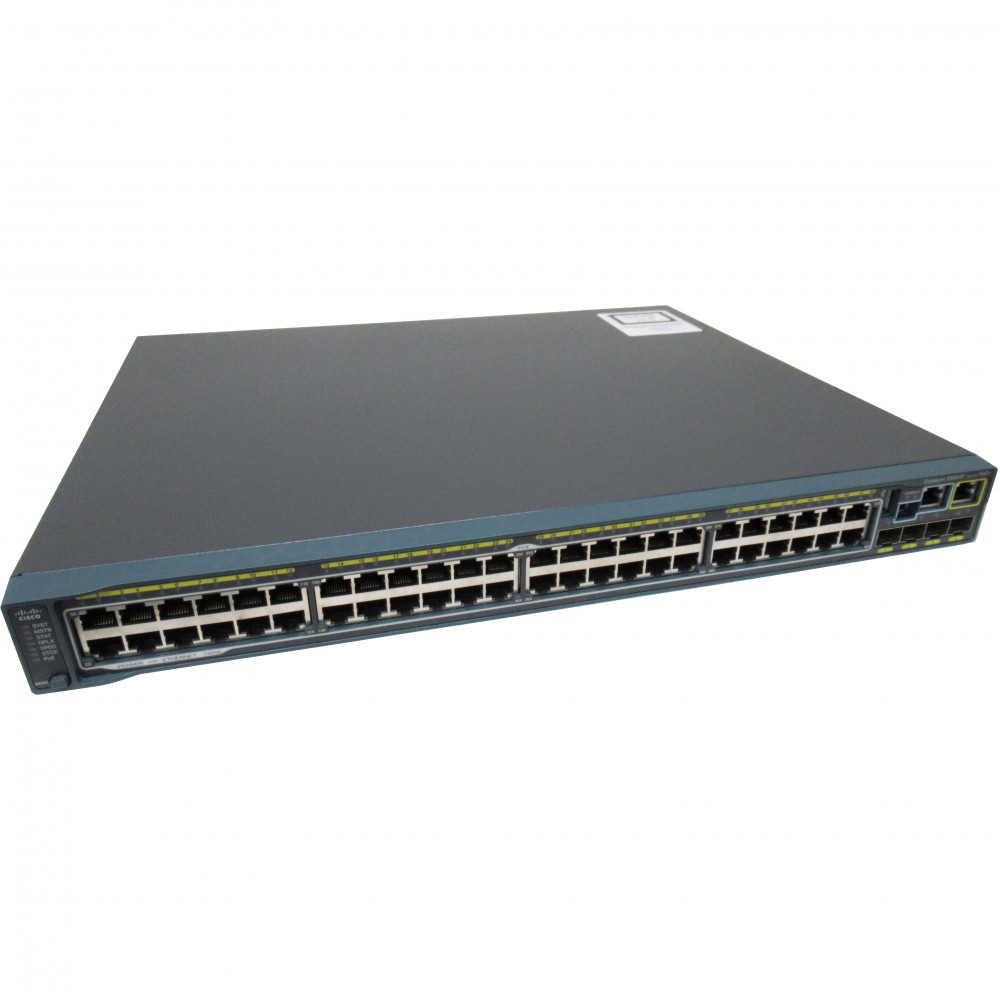 Cisco WS-C2960S-F48FPS-L
Catalyst 2960-SF 48 FE, PoE 740W, 4 x SFP, LAN Base
Product Highlights
Availability
Usually Ships within 2-3 Days
What's Included
(1) AC Power Cord
(1) Rackmount Kit (RCKMNT-1RU)
Twitter
Reddit
Facebook
Information
The Cisco WS-C2960S-F48FPS-L is a model of Cisco Catalyst 2960-S Series Switch. It is a fixed-configuration, stackable Gigabit Ethernet switch that provides enterprise-class Layer 2 switching for branch offices, conventional workspaces, and infrastructure applications. The "F48FPS" in the model number indicates that the switch has 48 Ethernet 10/100/1000 PoE+ ports, which can provide power to connected devices such as IP phones, wireless access points, and surveillance cameras. The "L" in the model number signifies that it is a LAN Base image switch, which offers basic Layer 2 features. Overall, the Cisco WS-C2960S-F48FPS-L is designed to deliver high-performance, reliable, and secure networking capabilities for small to medium-sized businesses.


Specifications
forwarding_rate
77.4 Mpps
switching_capacity
176 Gbps
spanning_tree_protocol
Yes
You may also like...