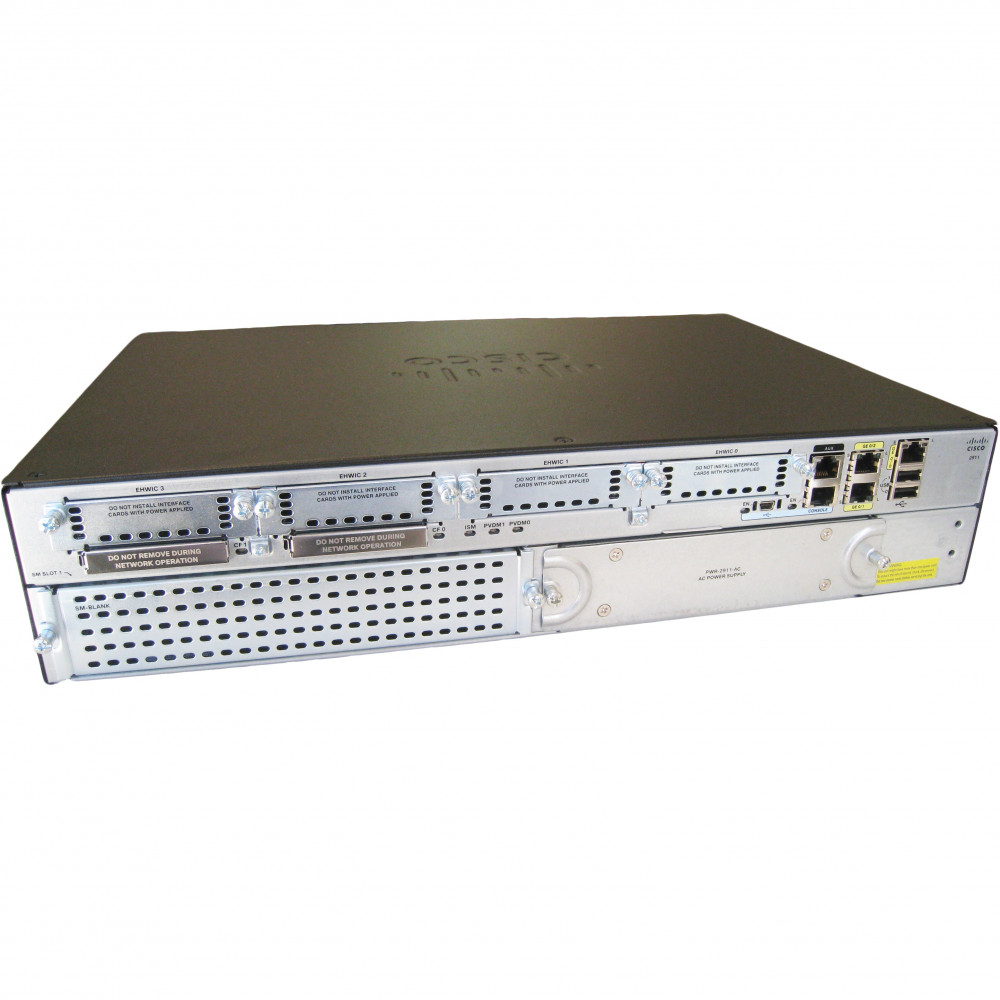 Cisco CISCO2911-SEC/K9
Cisco 2911 Security Bundle
Product Highlights
Availability
Usually Ships within 2-3 Days
What's Included
512MB DRAM (1x MEM-2900-512MB)
256MB Flash (1x MEM-CF-256MB)
(1) PWR-2911-AC
(1) AC Power Cord
(1) Rackmount Kit (ACS-2900-RM-19)
Twitter
Reddit
Facebook
Information
The Cisco CISCO2911-SEC/K9 is a router from Cisco's 2900 Series Integrated Services Routers (ISR). It is designed for small to medium-sized businesses and branch offices. The "SEC" in the model number indicates that it includes security features such as firewall, VPN, and intrusion prevention system (IPS) capabilities. It supports various WAN connectivity options, including T1/E1, T3/E3, xDSL, and Ethernet, and offers high-performance routing, voice, video, and data services.


Specifications
maximum_throughput
180 Mbps
maximum_ssl_throughput
85 Mbps
virtual_private_network
Yes
maximum_ipsec_throughput
85 Mbps
intrusion_prevention_system
Yes
maximum_concurrent_sessions
500
You may also like...