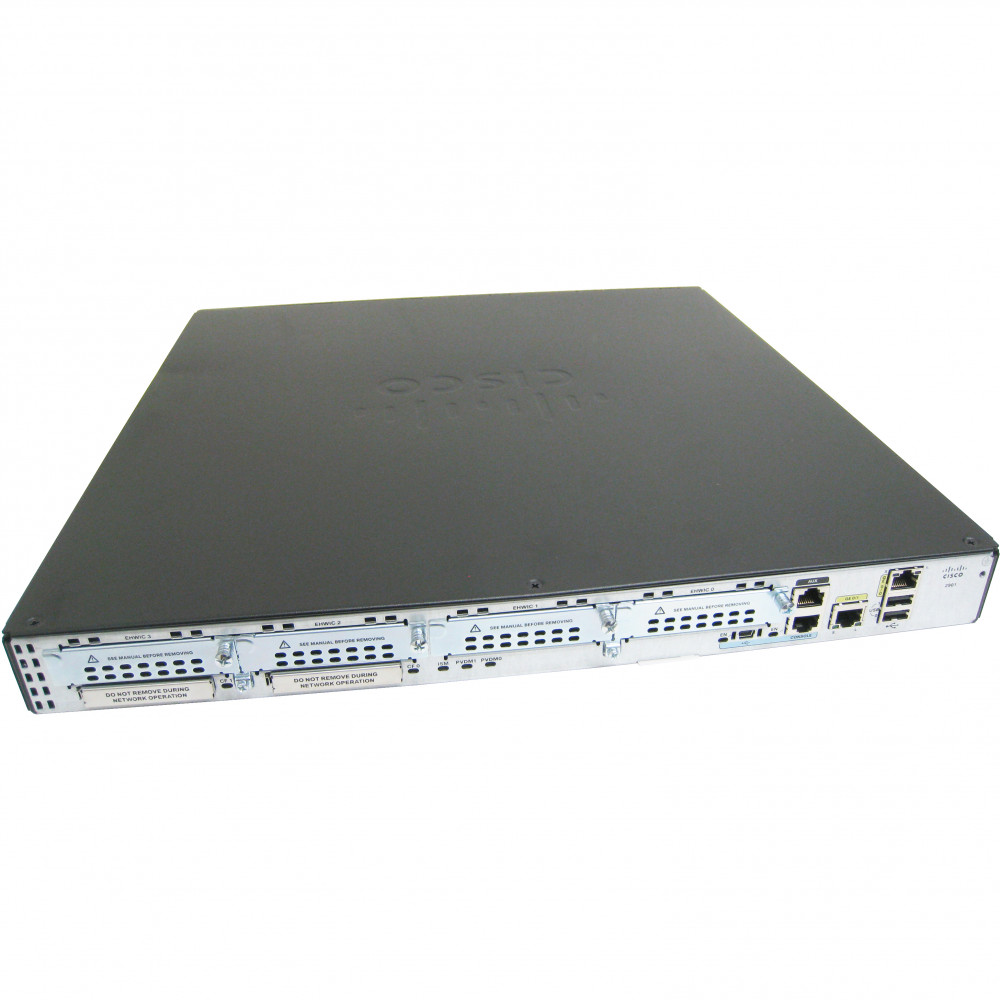 Cisco CISCO2901-V/K9
Cisco 2901 UC Bundle, PVDM3-16
Product Highlights
Availability
Usually Ships within 1-2 Days
What's Included
512MB DRAM (1x MEM-2900-512MB)
256MB Flash (1x MEM-CF-256MB)
(1) PWR-2901-AC
(1) AC Power Cord
(1) Rackmount Kit (ACS-2901-RM-19)

(1) PVDM3-16
Twitter
Reddit
Facebook
Information
The Cisco CISCO2901-V/K9 is a router model from Cisco's 2900 series. It is designed for small to medium-sized businesses and branch offices. The router offers a range of features and capabilities, including integrated voice and video, security, and wireless functionality. It supports various WAN connectivity options, such as T1/E1, xDSL, and Ethernet, and has multiple expansion slots for additional modules. The CISCO2901-V/K9 is part of Cisco's modular router portfolio, providing flexibility and scalability for network deployments.


Specifications
RAM
512 MB (upgradable to 2 GB)
Dimensions
3.5 x 17.3 x 12.8 inches
Form Factor
Rack-mountable
Flash Memory
256 MB (upgradable to 8 GB)
Redundant Power Supply
No
Maximum Number of VLANs
4096
Maximum Number of VPN Tunnels
50
Integrated Wireless Access Point
No
Quality of Service (QoS) Support
Yes
Maximum Number of NAT Translations
225
Maximum Number of Concurrent Sessions
150
Integrated Services Module (ISM) Slots
2
Enhanced High-Speed WAN Interface Card (EHWIC) Slots
2
You may also like...