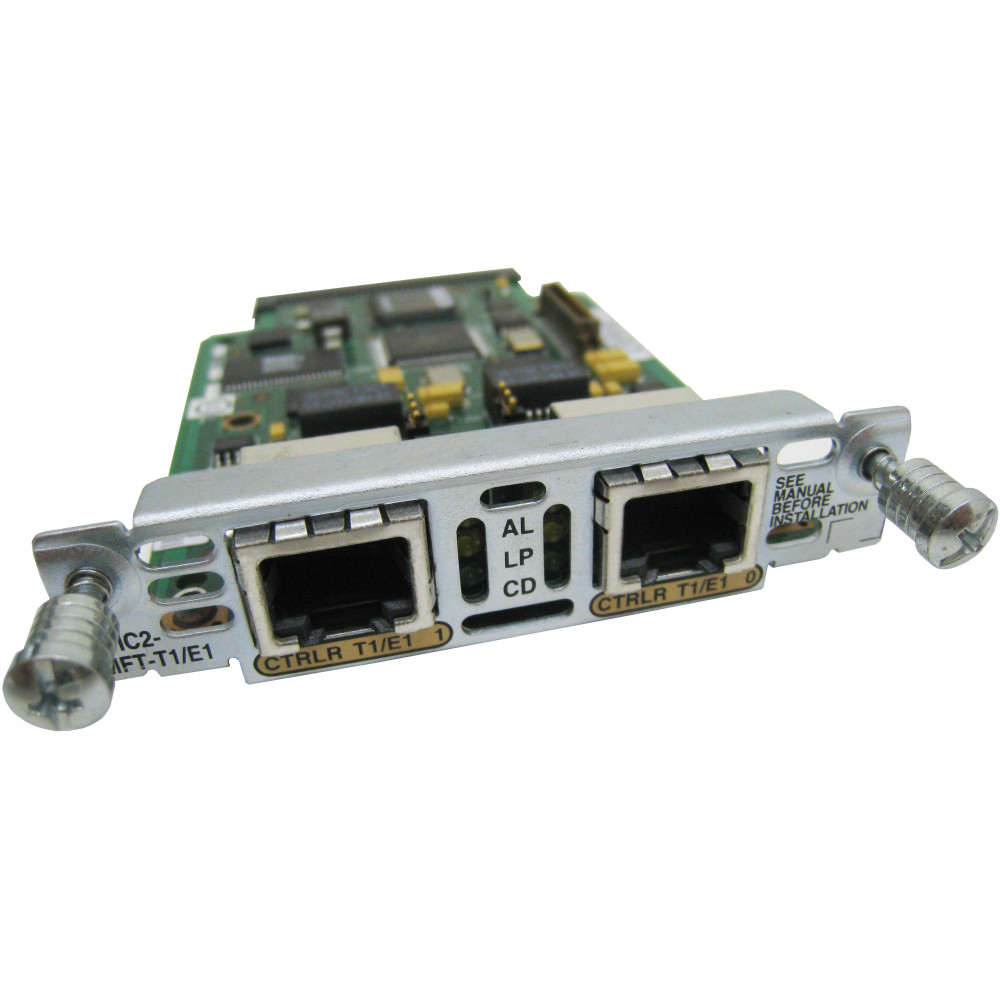 Cisco VWIC2-2MFT-T1/E1
2-Port 2nd Gen Multiflex Trunk Voice/WAN Int. Card - T1/E1
Product Highlights
Availability
Usually Ships Same Day if Ordered by 1PM PST
Twitter
Reddit
Facebook
Information
2-port T1/E1 multiflex trunk (MFT) voice/WAN interface card (multiflex VWIC), which support data and voice applications in Cisco multiservice routers. The multiflex VWIC combines WAN interface card (WIC) and voice interface card (VIC) functionality to provide additional flexibility in by supporting T1, fractional T1, E1, and fractional E1 for both voice and WAN applications.


Specifications
Management
MIB and Simple Network Management Protocol (SNMP) management
Controller local loopbacks
Controller remote loopbacks
RFC 1406 and integrated CSU/DSU MIB
Product Name
2-Port T1/E1 Multiflex Trunk Voice/WAN Interface Card
Product Type
Voice/WAN Interface Card
Interfaces/Ports
2 x T1/E1
Interfaces Details
2 x RJ-48C T1/E1
Additional Information
Integrated Drop and Insert Capability
Dedicated echo-cancellation option
Full support for T1 Facility Data Link (FDL)
Firmware to support T1 and E1 Layer 1 homologation
User-initiated VWIC reset and field-programmable gate array (FPGA) download
Voice support (includes DS0-group and PRI-group configuration)
Enhanced clocking capabilities
You may also like...