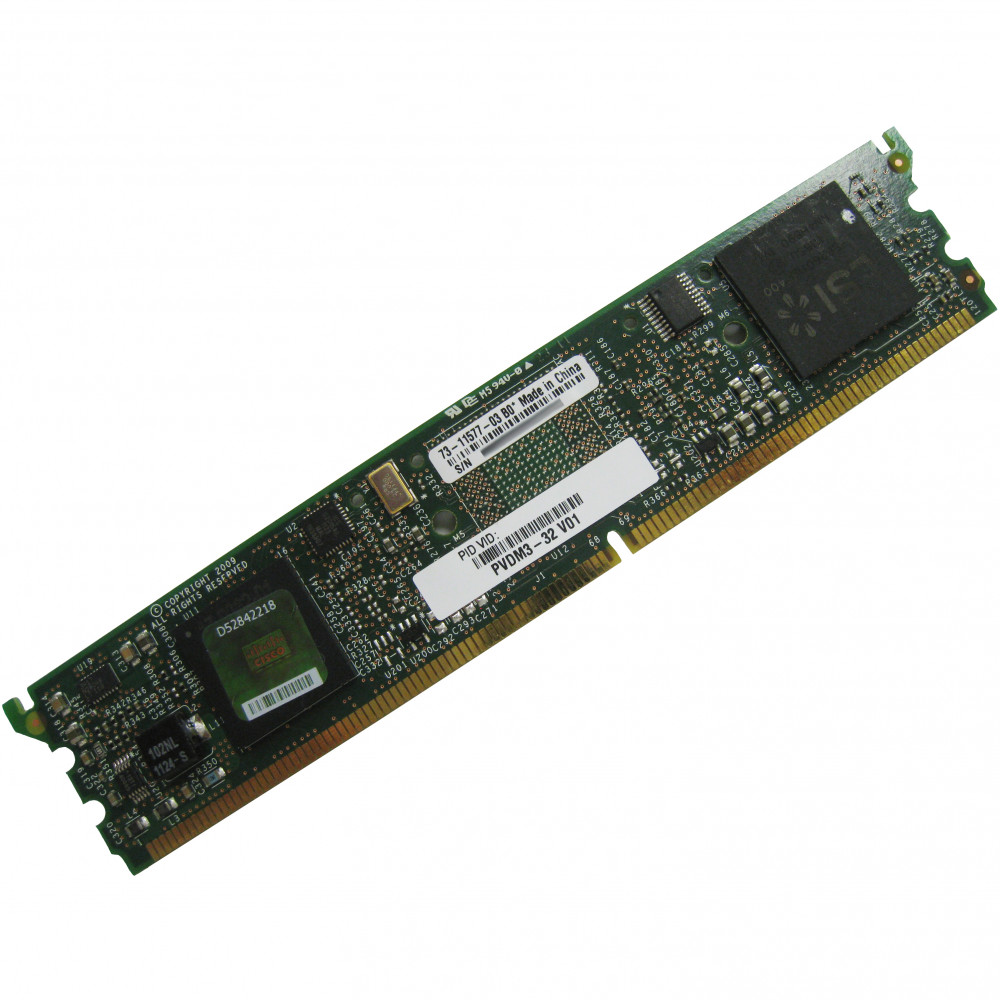 Cisco PVDM3-32
32-channel high-density voice and video DSP module
Product Highlights
Availability
Usually Ships Same Day if Ordered by 1PM PST
Twitter
Reddit
Facebook
Information
The Cisco PVDM3-32 is a high-density digital signal processor (DSP) module that is used in Cisco Integrated Services Routers (ISRs) and Cisco Voice Gateways. It is designed to provide hardware acceleration for voice and video applications, such as voice over IP (VoIP) and video conferencing. The PVDM3-32 module supports up to 32 channels of voice and video processing, allowing for simultaneous processing of multiple voice and video streams. It is compatible with various voice codecs, including G.711, G.729a, G.722, and others. By offloading the voice and video processing tasks to the PVDM3-32 module, the router or gateway can free up its main CPU for other tasks, improving overall performance and scalability. This module is commonly used in enterprise networks and service provider environments to enable advanced voice and video services.


Specifications
voiceQualityMonitoring
Yes
flexibleDSPArchitecture
Yes
highDensityPacketVoiceDigitalSignalProcessorModule
Yes
You may also like...