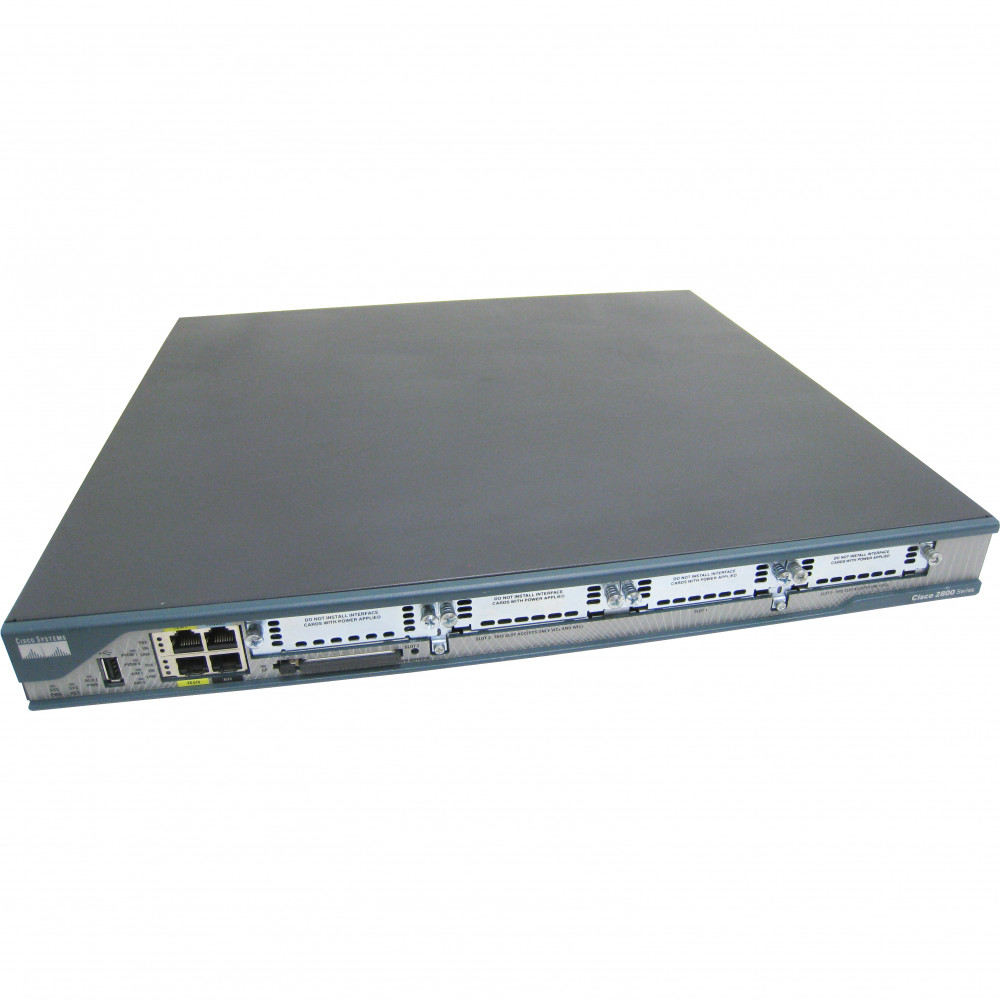 Cisco CISCO2801
2801 w/AC PWR,2FE,4slots(2HWIC),2PVDM,2AIM
Product Highlights
Availability
Usually Ships within 2-3 Days
What's Included
128MB DRAM (onboard)
64MB Flash (1x MEM2800-64CF)
(1) PWR-2801-AC
(1) AC Power Cord
(1) Rackmount Kit (ACS-2801-RM-19)
Twitter
Reddit
Facebook
Information
The Cisco CISCO2801 is a router model manufactured by Cisco Systems. It is part of the Cisco 2800 series of integrated services routers, designed for small to medium-sized businesses and enterprise branch offices. The CISCO2801 offers a range of features and capabilities, including advanced security, voice and data integration, and high-performance routing. It supports various WAN interfaces, such as T1/E1, xDSL, and Ethernet, and can be used for various networking applications, including data, voice, video, and wireless services.


Specifications
interfaces
USB
Serial
Ethernet
FastEthernet
maximum_throughput
75 Mbps
voice_over_ip_support
Yes
maximum_vpn_throughput
4 Mbps
maximum_number_of_vlans
16
power_over_ethernet_support
No
maximum_number_of_acl_entries
100
maximum_number_of_ipv4_routes
8000
maximum_number_of_ipv6_routes
2000
You may also like...