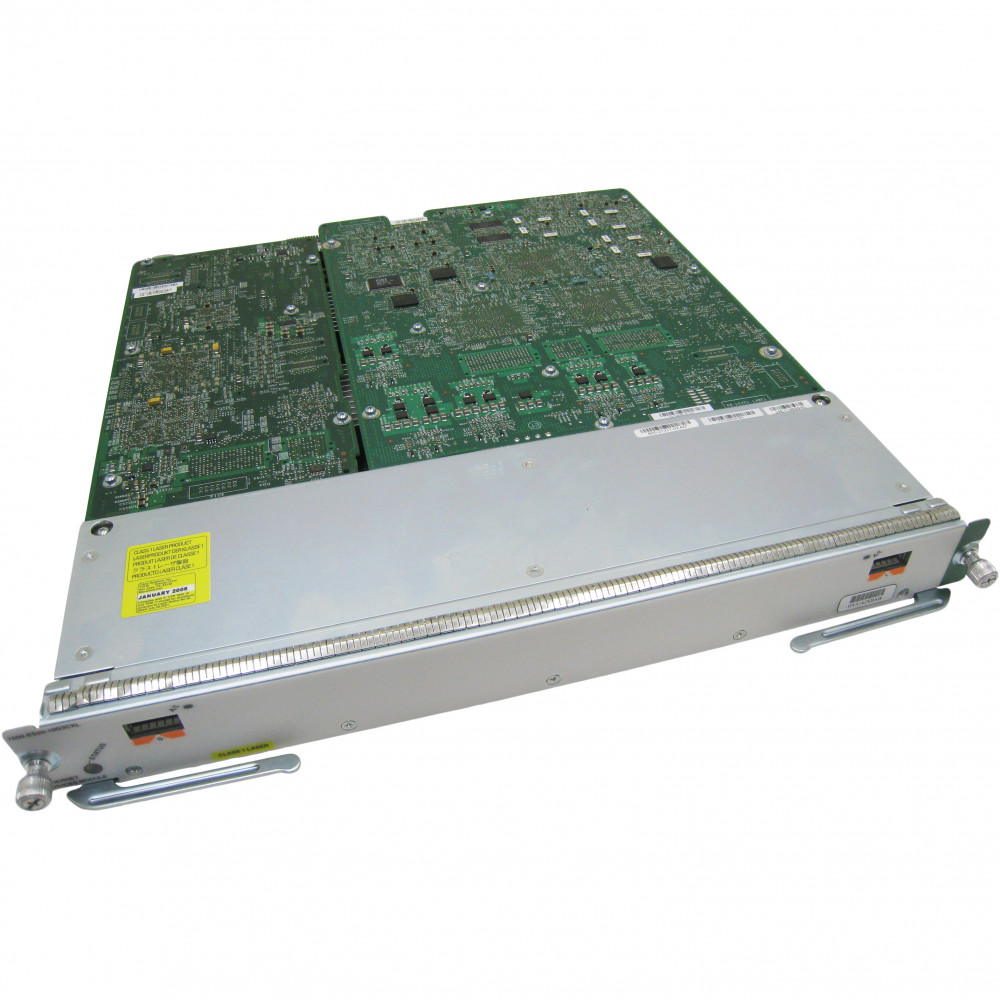 Cisco 7600-ES20-10G3CXL
7600 ES20 Line Card, 2x10GE XFP with DFC 3CXL
Product Highlights
Availability
Usually Ships within 2-3 Days
Twitter
Reddit
Facebook
Information
The Cisco 7600-ES20-10G3CXL is a line card module designed for use in Cisco 7600 Series routers. It provides high-performance, high-density Ethernet connectivity with 10 Gigabit Ethernet (10GE) interfaces. The card supports up to 20 ports of 10GE connectivity and offers advanced features such as Quality of Service (QoS), security, and multicast support. It is commonly used in enterprise and service provider networks to enable high-speed data transmission and network scalability.


Specifications
Hot-Swappable Modules
Yes
MAC Address Table Size
128,000 entries
Redundant Power Supply
Yes
Layer 2 and Layer 3 MPLS Support
Yes
Quality of Service (QoS) Support
Yes
Power over Ethernet (PoE) Support
No
Spanning Tree Protocol (STP) Support
Yes
Virtual Route Forwarding (VRF) Support
Yes
Rapid Spanning Tree Protocol (RSTP) Support
Yes
Multiple Spanning Tree Protocol (MSTP) Support
Yes
Link Aggregation Control Protocol (LACP) Support
Yes
You may also like...