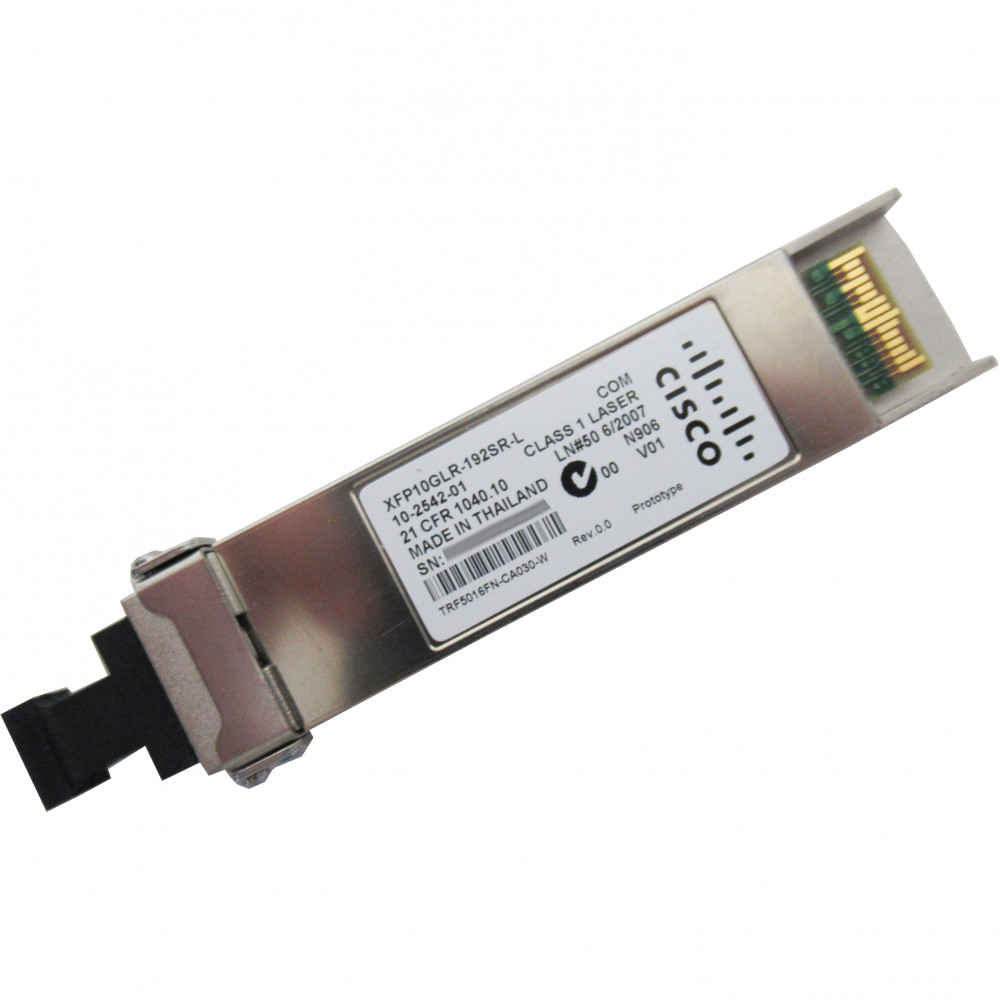 Cisco XFP10GLR-192SR-L
Low Power multirate XFP supporting 10GBASE-LR and OC-192 SR, Original Cisco
Product Highlights
Availability
Usually Ships Same Day if Ordered by 1PM PST
Twitter
Reddit
Facebook
Information
The Cisco XFP10GLR-192SR-L is a 10 Gigabit Ethernet transceiver module designed for use in optical communications networks. It is part of Cisco's XFP (10 Gigabit Small Form-Factor Pluggable) transceiver module series. The XFP10GLR-192SR-L supports a data transfer rate of 10 Gbps and operates over a distance of up to 300 meters using multi-mode fiber optic cables. It uses the 850nm wavelength for transmitting and receiving data. This transceiver module is hot-swappable, meaning it can be inserted or removed from a compatible network device without powering down the system. It is compatible with various Cisco networking equipment, including switches, routers, and optical transport devices. The XFP10GLR-192SR-L is commonly used in data centers, enterprise networks, and service provider networks to provide high-speed connectivity and reliable performance for applications that require high bandwidth, such as video streaming, cloud computing, and data storage.


Specifications
Cisco Quality ID (IDQ)
Yes
Digital Optical Monitoring (DOM)
Yes
You may also like...