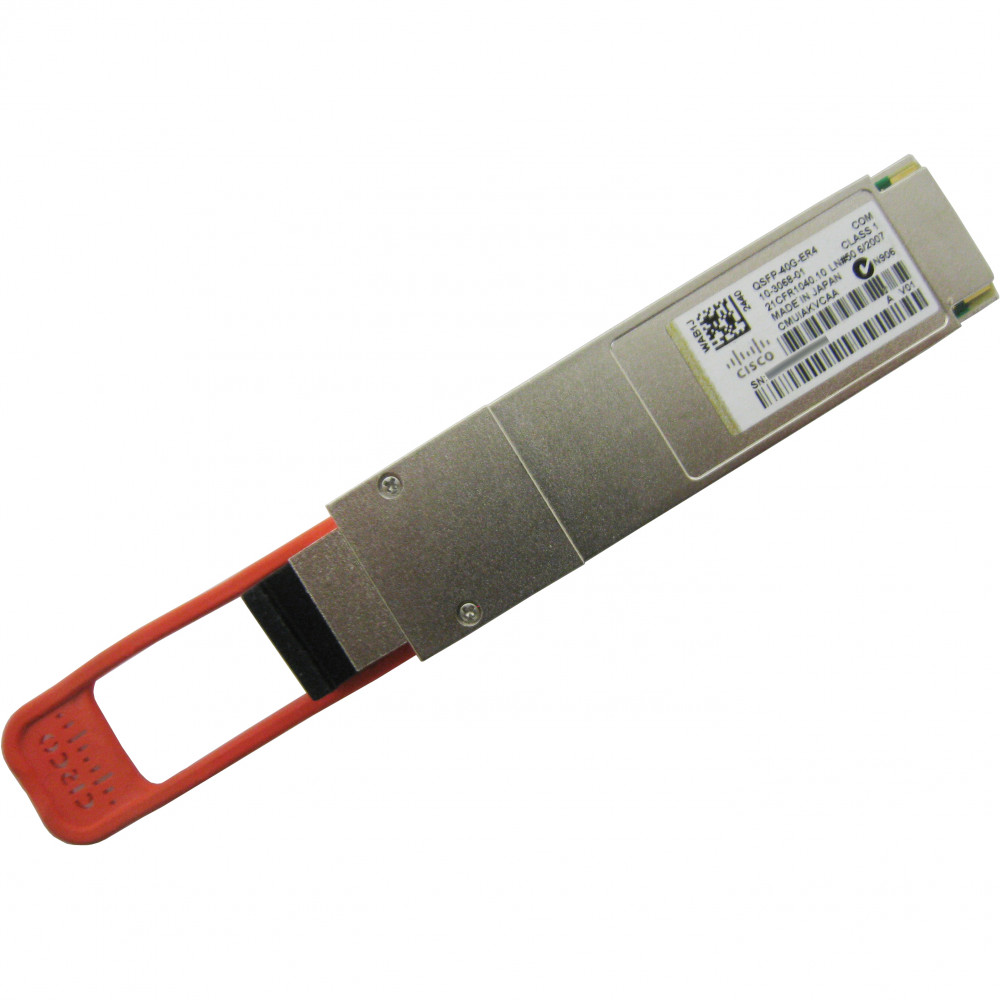 Cisco QSFP-40G-ER4
QSFP 40GBASE-ER4 Transceiver Module, LC, 40KM, Original Cisco
Product Highlights
Availability
Usually Ships within 2-3 Days
Twitter
Reddit
Facebook
Information
The Cisco QSFP-40G-ER4 is a transceiver module designed for high-speed data transmission over long distances in a network. It is part of the Cisco Quad Small Form-Factor Pluggable (QSFP) family and supports a data rate of 40 Gigabits per second (Gbps). The "ER4" in the name stands for Extended Reach 4, indicating that this transceiver is capable of transmitting data over an extended distance. It uses four wavelengths (1310 nm) to achieve a reach of up to 40 kilometers (24.85 miles) on single-mode fiber. The Cisco QSFP-40G-ER4 is commonly used in data centers, telecommunications networks, and other high-bandwidth applications where long-distance connectivity is required.


Specifications
Supported Protocols
40 Gigabit Ethernet
OTU3
STM-256
SDH/SONET
OTN/FEC (Forward Error Correction)
Yes
Digital Optical Monitoring (DOM) Support
Yes
You may also like...