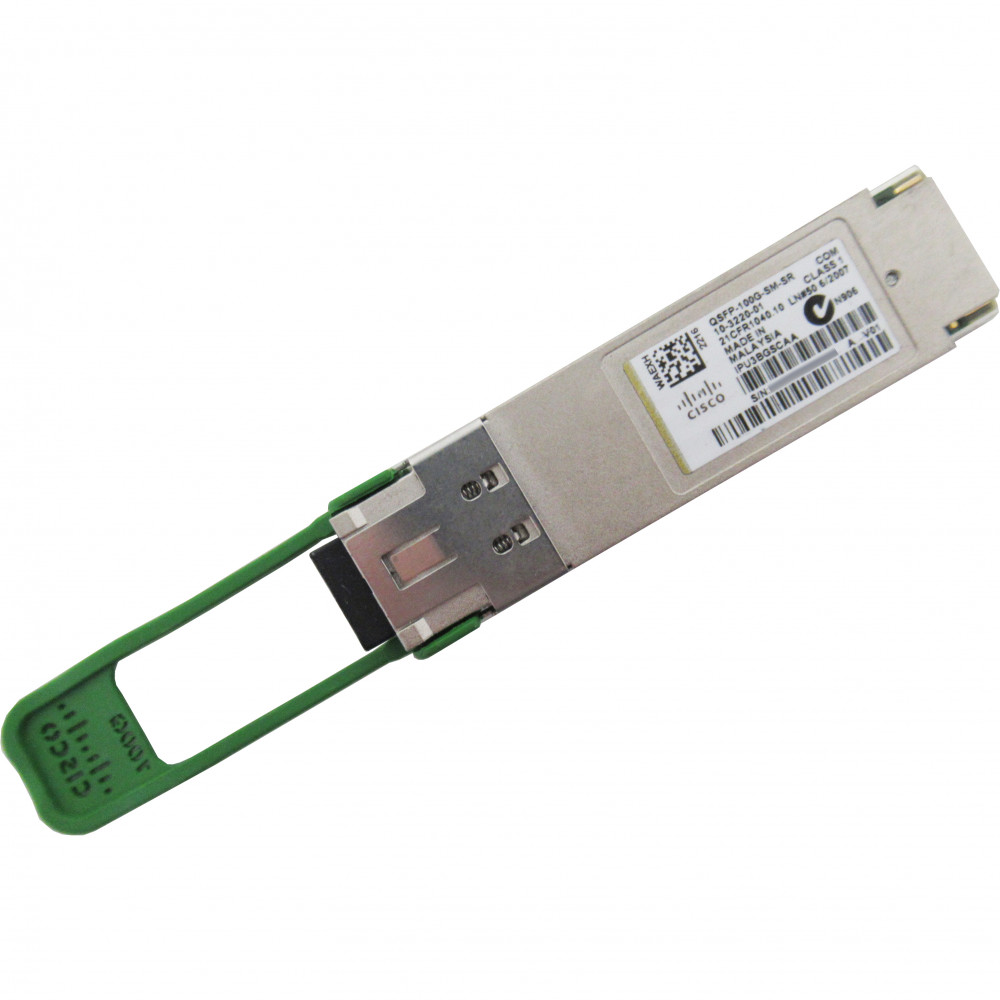 Cisco QSFP-100G-SM-SR
100GBASE CWDM4 Lite QSFP Transceiver, 2km over SMF, 10-60C, Original Cisco
Product Highlights
Availability
Usually Ships Same Day if Ordered by 1PM PST
Twitter
Reddit
Facebook
Information
The Cisco QSFP-100G-SM-SR is a transceiver module designed for use in high-speed data communication networks. It is part of the Cisco family of 100 Gigabit Ethernet (100G) transceivers and is specifically designed for single-mode fiber connections. The "QSFP" in the name stands for Quad Small Form-factor Pluggable, which refers to the form factor and interface type of the transceiver. It has four electrical lanes that can transmit and receive data at a rate of 25 Gbps per lane, resulting in a total data transfer rate of 100 Gbps. The "100G" in the name indicates that it is capable of transmitting data at a speed of 100 Gigabits per second. The "SM" stands for single-mode, indicating that it is designed for use with single-mode fiber optic cables, which are typically used for long-distance communication. The "SR" in the name stands for short reach, indicating that it is optimized for short-range transmission, typically up to a few kilometers. It uses a wavelength of 1310 nm for transmitting and receiving data. Overall, the Cisco QSFP-100G-SM-SR is a high-performance transceiver module used in data centers and other high-bandwidth networking environments to enable fast and reliable communication over single-mode fiber connections.


Specifications
Vendor Compatibility
Cisco
Operating Temperature Range
-5°C to 70°C
Multi-Source Agreement (MSA) Compliant
Yes
Digital Optical Monitoring (DOM) Support
Yes
You may also like...