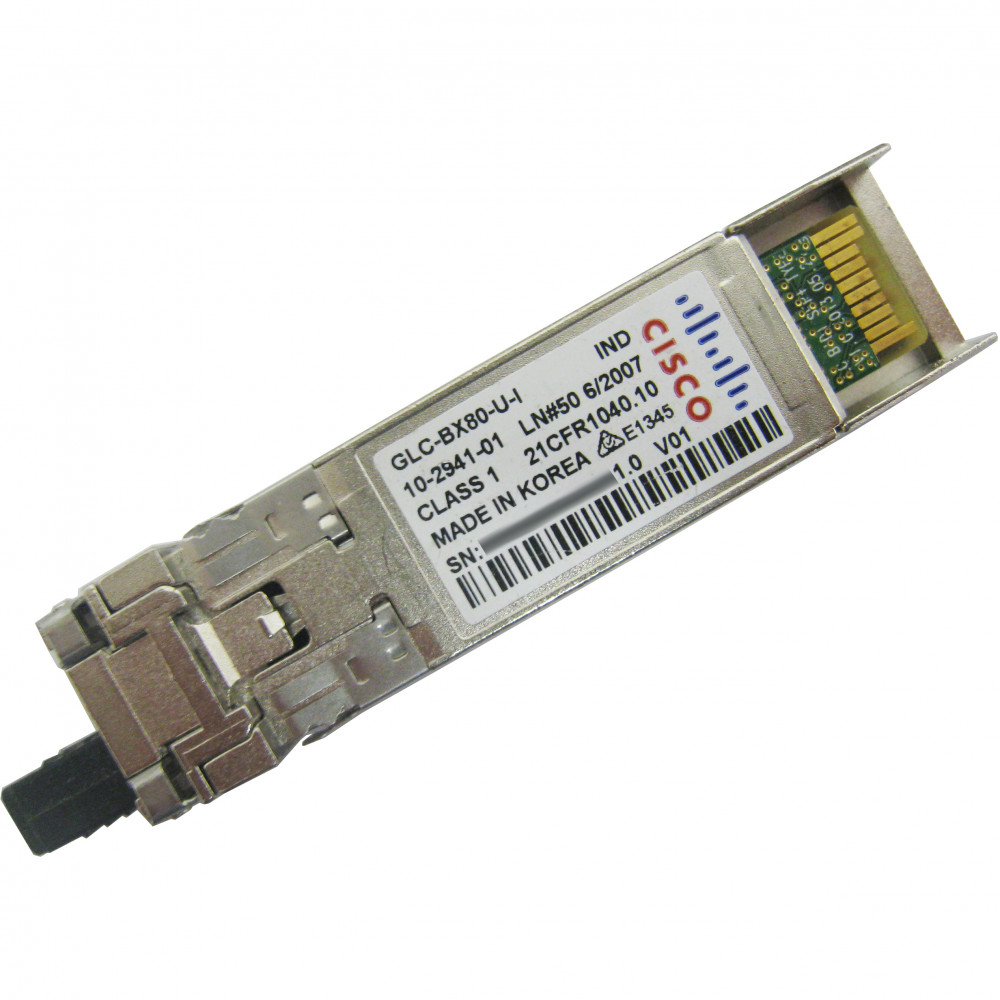 Cisco GLC-BX80-U-I
1000BASE-BX80 SFP. 1490NM, Original Cisco
Product Highlights
Availability
Usually Ships within 2-3 Days
Twitter
Reddit
Facebook
Information
The Cisco GLC-BX80-U-I is a Small Form-Factor Pluggable (SFP) transceiver module designed for use with Cisco networking equipment. It is part of the Cisco 1000BASE-BX10-D family of SFP modules. The GLC-BX80-U-I operates on a single strand of standard single-mode fiber optic cable and provides a bidirectional data link with a maximum transmission distance of up to 80 kilometers. It uses a wavelength of 1490 nm for transmitting data and 1550 nm for receiving data. This SFP module is hot-swappable, meaning it can be inserted or removed from a compatible Cisco device without powering down the equipment. It supports Gigabit Ethernet connectivity and is commonly used in telecommunications, data centers, and enterprise networks for long-distance fiber optic connections.


Specifications
Wavelength
Upstream: 1490 nm, Downstream: 1310 nm
Single-Mode Fiber (SMF) Support
Yes
Extended Operating Temperature Range
No
Digital Optical Monitoring (DOM) Support
Yes
You may also like...