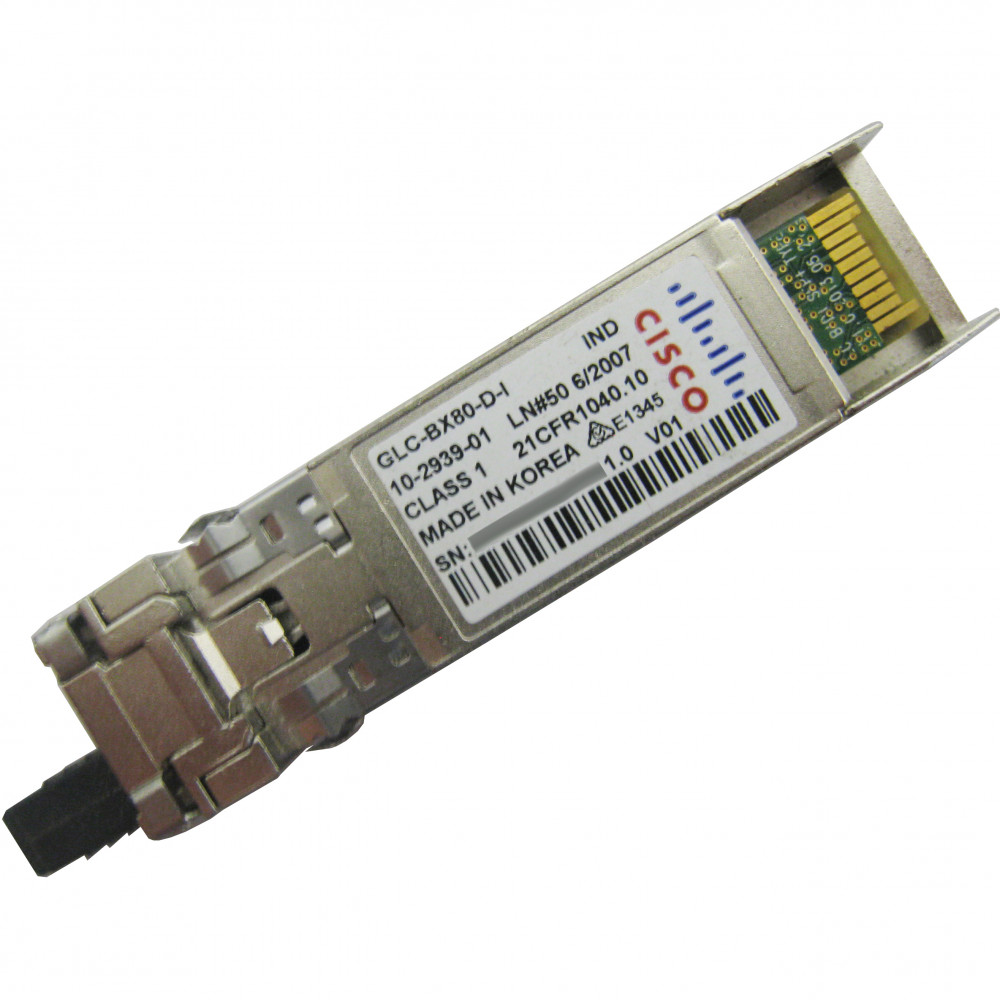 Cisco GLC-BX80-D-I
1000BASE-BX80 SFP. 1570NM, Original Cisco
Product Highlights
Availability
Usually Ships within 2-3 Days
Twitter
Reddit
Facebook
Information
The Cisco GLC-BX80-D-I is a Small Form-Factor Pluggable (SFP) transceiver module designed for use with Cisco networking equipment. It is part of the Cisco 1000 Series Integrated Services Routers (ISR) and is used for connecting the router to a fiber optic network. The GLC-BX80-D-I supports bidirectional communication over a single strand of single-mode fiber, with a maximum distance of up to 80 kilometers. It operates at a wavelength of 1490 nm for transmitting data and 1550 nm for receiving data.


Specifications
Wavelength
1490 nm (TX) / 1310 nm (RX)
Compatibility
Cisco 8000 Series Routers
Cisco Quality ID (IDQ)
Yes
Optical Monitoring (OM)
Yes
Optical Return Loss (ORL)
Yes
Cisco IOS Software Support
Yes
Digital Optical Monitoring
Yes
Operating Temperature Range
-5°C to 85°C
Link Length Monitoring (LLM)
Yes
Digital Diagnostic Monitoring (DDM)
Yes
Optical Signal-to-Noise Ratio (OSNR)
Yes
Optical Signal Strength Indicator (OPSI)
Yes
You may also like...