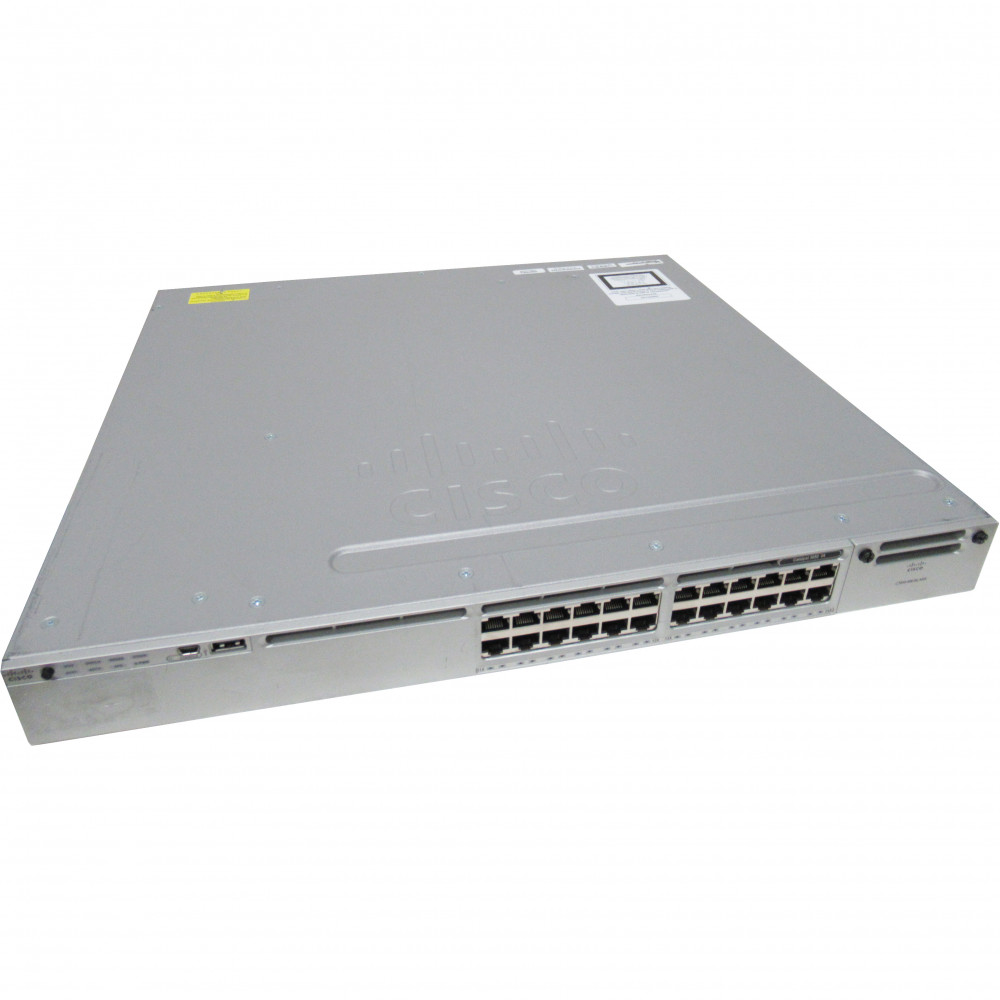 Cisco WS-C3850-24T-S
Cisco Catalyst 3850 24 Port Data IP Base
Product Highlights
Availability
Usually Ships within 2-3 Days
What's Included
(3) C3850-FAN-T1
(1) PWR-C1-350WAC
(1) AC Power Cord
(1) Rackmount Kit (C3850-RACK-KIT)
Twitter
Reddit
Facebook
Information
The Cisco WS-C3850-24T-S is a member of the Cisco Catalyst 3850 Series of switches. It is a 24-port Gigabit Ethernet switch that offers advanced features and capabilities for enterprise networks. The "S" in the model number indicates that it is a standard image switch, which provides basic Layer 2 and Layer 3 features. Some key features of the Cisco WS-C3850-24T-S include: 1. Stackable design: It can be stacked with other Cisco Catalyst 3850 switches to create a single logical switch with increased scalability and redundancy. 2. Integrated wireless controller: It has built-in support for Cisco's Unified Access Data Plane (UADP) technology, allowing it to act as a wireless LAN controller for managing and controlling access points. 3. Advanced security features: It offers features like TrustSec, MACsec encryption, and Cisco Identity Services Engine (ISE) integration to enhance network security. 4. High availability: It supports features like redundant power supplies and fans, as well as Cisco StackWise-480 technology for high availability and resiliency. 5. Advanced QoS capabilities: It provides advanced Quality of Service (QoS) features for prioritizing and managing network traffic, ensuring optimal performance for critical applications. Overall, the Cisco WS-C3850-24T-S is a versatile and feature-rich switch designed for medium to large-scale enterprise networks.


Specifications
Forwarding Rate
68.4 Mpps
Switching Capacity
92 Gbps
IPv4 Routing Entries
24000
IPv6 Routing Entries
8000
MAC Address Table Size
32000
Power over Ethernet (PoE)
No
You may also like...