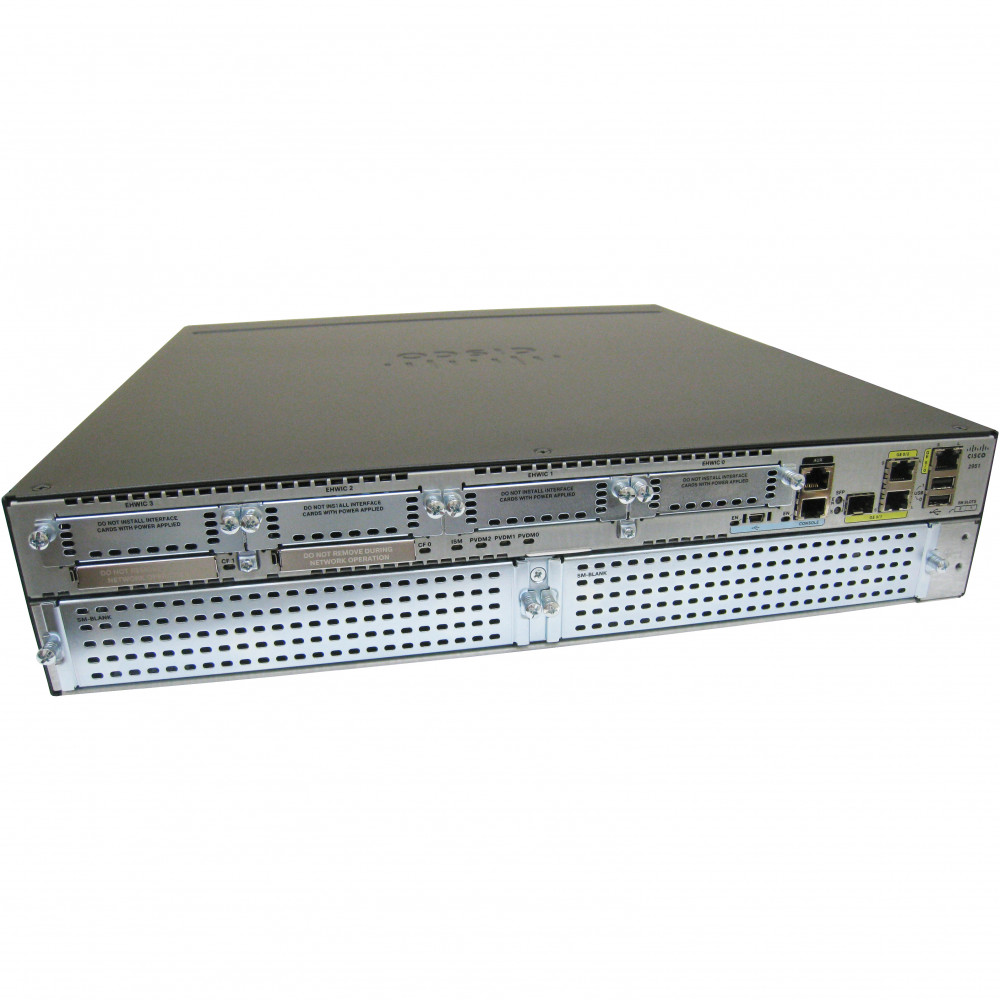 Cisco C2951-CME-SRST/K9
2951 Voice Bundle w/PVDM3-32
Product Highlights
Availability
Usually Ships within 2-3 Days
What's Included
512MB DRAM (1x MEM-2951-512MB)
256MB Flash (1x MEM-CF-256MB)
(1) PWR-2921-51-AC
(1) AC Power Cord
(1) Rackmount Kit (ACS-2900-RM-19)

(1) PVDM3-32
Twitter
Reddit
Facebook
Information
The Cisco C2951-CME-SRST/K9 is a router model from Cisco's 2900 Series Integrated Services Routers (ISR). It is designed for small to medium-sized businesses and offers advanced routing, security, and voice capabilities. The "CME" in the model name stands for Cisco Unified Communications Manager Express, which is a built-in call processing solution for IP telephony. It allows the router to function as a voice gateway, providing features such as call processing, voicemail, and conferencing. The "SRST" stands for Survivable Remote Site Telephony, which is a feature that allows the router to provide basic call processing functionality in case of a network outage or loss of connectivity to the central call manager. Overall, the Cisco C2951-CME-SRST/K9 is a versatile router that combines routing, security, and voice capabilities, making it suitable for businesses that require both data and voice services.


Specifications
Dimensions
3.5 x 17.2 x 18.5 inches
Form Factor
Rack-mountable
Voice Features
Fax over IP
Voice Codecs

G.711
G.722
G.729
iLBC
iSAC
OPUS

VoIP Protocols
Echo Cancellation
Voice Activity Detection
Voice Quality Monitoring
Redundant Power Supply
No
Maximum Number of VLANs
1024
Hot-Swappable Power Supply
Yes
Maximum Number of IP Phones
150
Maximum Number of SRST Sessions
100
Maximum Number of Ethernet Ports
3
Maximum Number of Voicemail Boxes
500
You may also like...