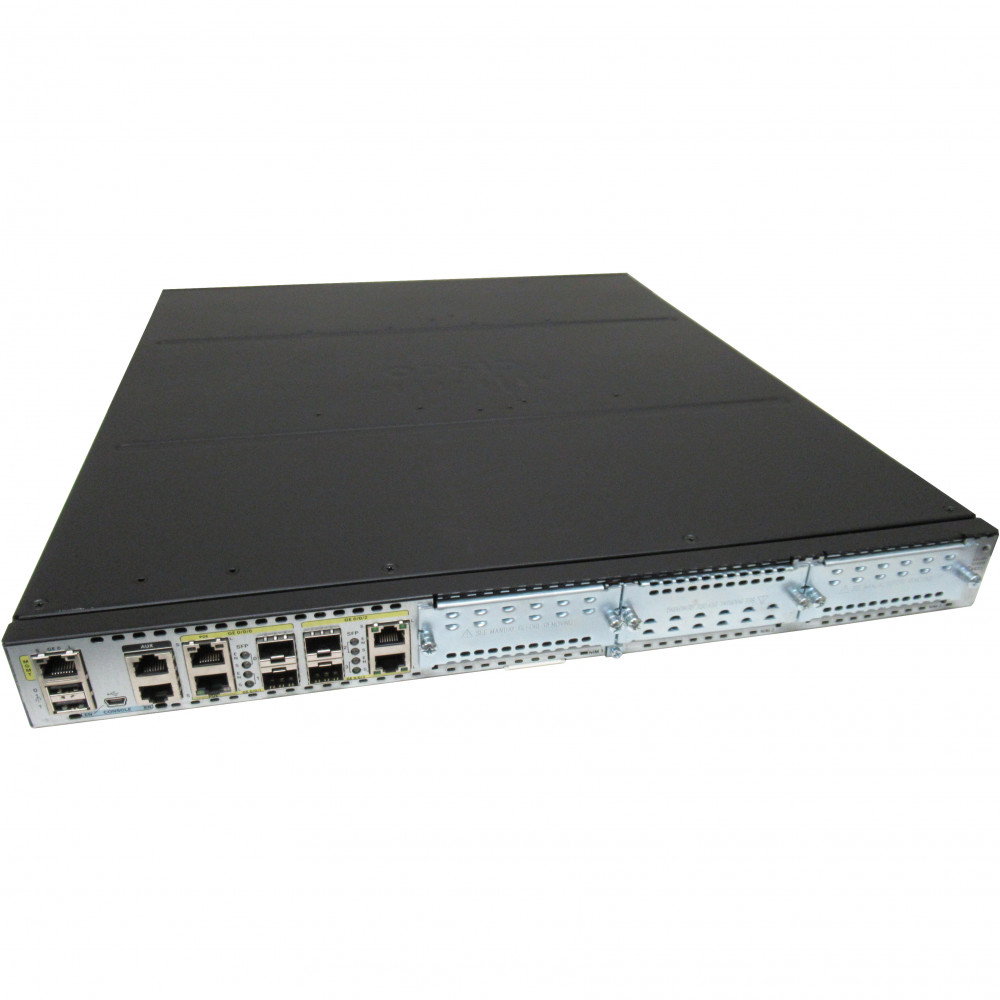 Cisco ISR4431/K9
Cisco ISR 4431 (4GE,3NIM,8G FLASH,4G DRAM)
Product Highlights
Availability
Usually Ships within 2-3 Days
What's Included
2GB DRAM Data Plane (1x MEM-4400-DP-2G)
4GB DRAM Control/Services Plane (2x MEM-4400-2G)
8GB Flash (1x MEM-FLSH-8G)
(1) PWR-4430-AC
(1) AC Power Cord
(1) Rackmount Kit (ACS-4430-RM-19)
Twitter
Reddit
Facebook
Information
The Cisco ISR4431/K9 is a router from Cisco's Integrated Services Router (ISR) 4000 Series. It is designed for medium to large-sized branch offices or enterprise deployments. The ISR4431/K9 offers high-performance routing, security, and application services. It supports various WAN connectivity options, including T1/E1, T3/E3, and Gigabit Ethernet, and can handle up to 500 Mbps to 1 Gbps of aggregate throughput. The router also includes built-in security features, such as firewall, VPN, and intrusion prevention system (IPS), to protect the network.


Specifications
ports
NIM Slots
SFP Ports
USB Ports
SM-X Slots
RJ-45 Ports
security
IPSec VPN
Content Filtering
Stateful Firewall
Secure Sockets Layer (SSL) VPN
Advanced Malware Protection (AMP)
Intrusion Prevention System (IPS)
management
SNMP Support
NetFlow Support
Command Line Interface (CLI)
Web-based Management Interface
redundancy
Hot Standby Router Protocol (HSRP)
Redundant Power Supply (RPS) Support
Virtual Router Redundancy Protocol (VRRP)
performance
SSL VPN Throughput
Firewall Throughput
Aggregate Throughput
IPSec VPN Throughput
Maximum Concurrent Sessions
You may also like...