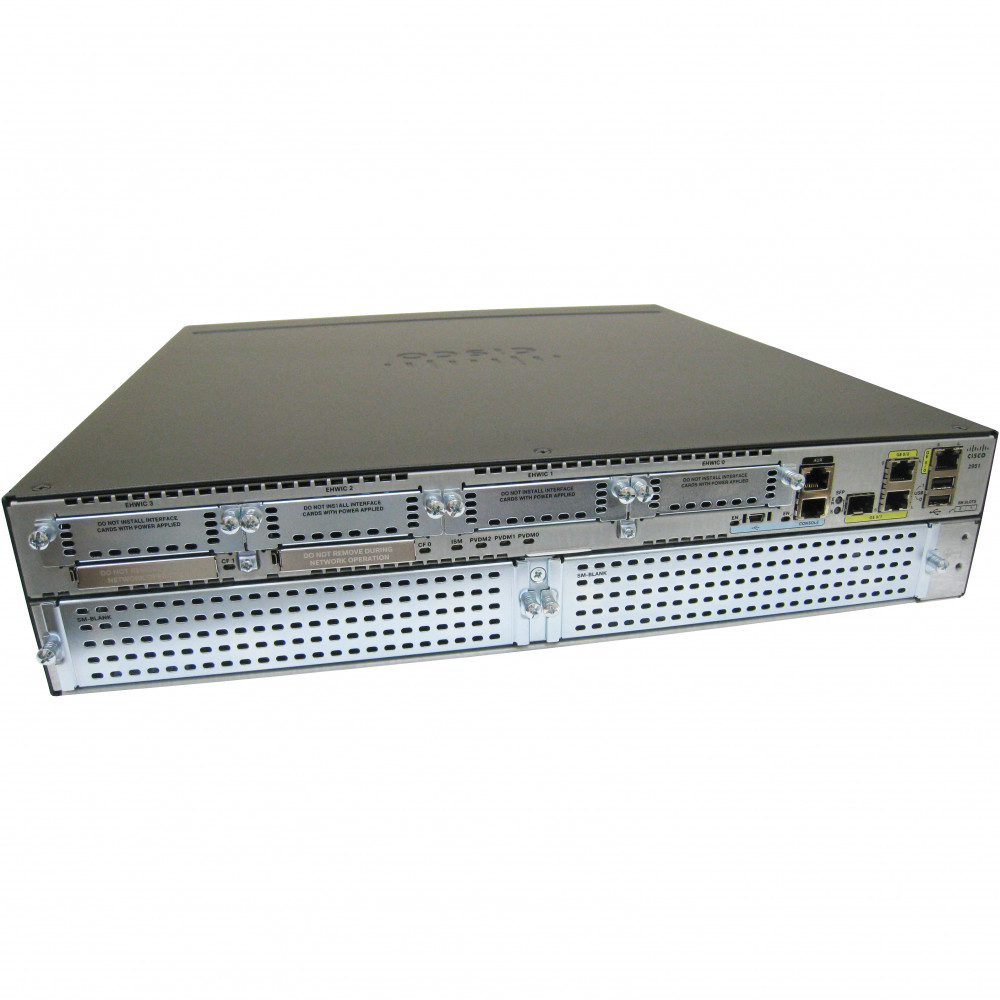 Cisco CISCO2951-V/K9
Cisco 2951 Voice Bundle, PVDM3-32
Product Highlights
Availability
Usually Ships within 2-3 Days
What's Included
512MB DRAM (1x MEM-2951-512MB)
256MB Flash (1x MEM-CF-256MB)
(1) PWR-2921-51-AC
(1) AC Power Cord
(1) Rackmount Kit (ACS-2900-RM-19)

(1) PVDM3-32
Twitter
Reddit
Facebook
Information
The Cisco CISCO2951-V/K9 is a router model from Cisco's 2900 Series Integrated Services Routers (ISR). It is designed for small to medium-sized businesses and offers a range of features and capabilities. The router supports voice, video, data, and wireless applications, making it suitable for various networking needs. It has a modular design, allowing for easy expansion and customization with additional modules and interfaces. The CISCO2951-V/K9 also includes security features such as firewall, VPN, and intrusion prevention system (IPS) to protect the network.


Specifications
maximum_throughput
75 Mbps
redundant_power_supply
No
You may also like...