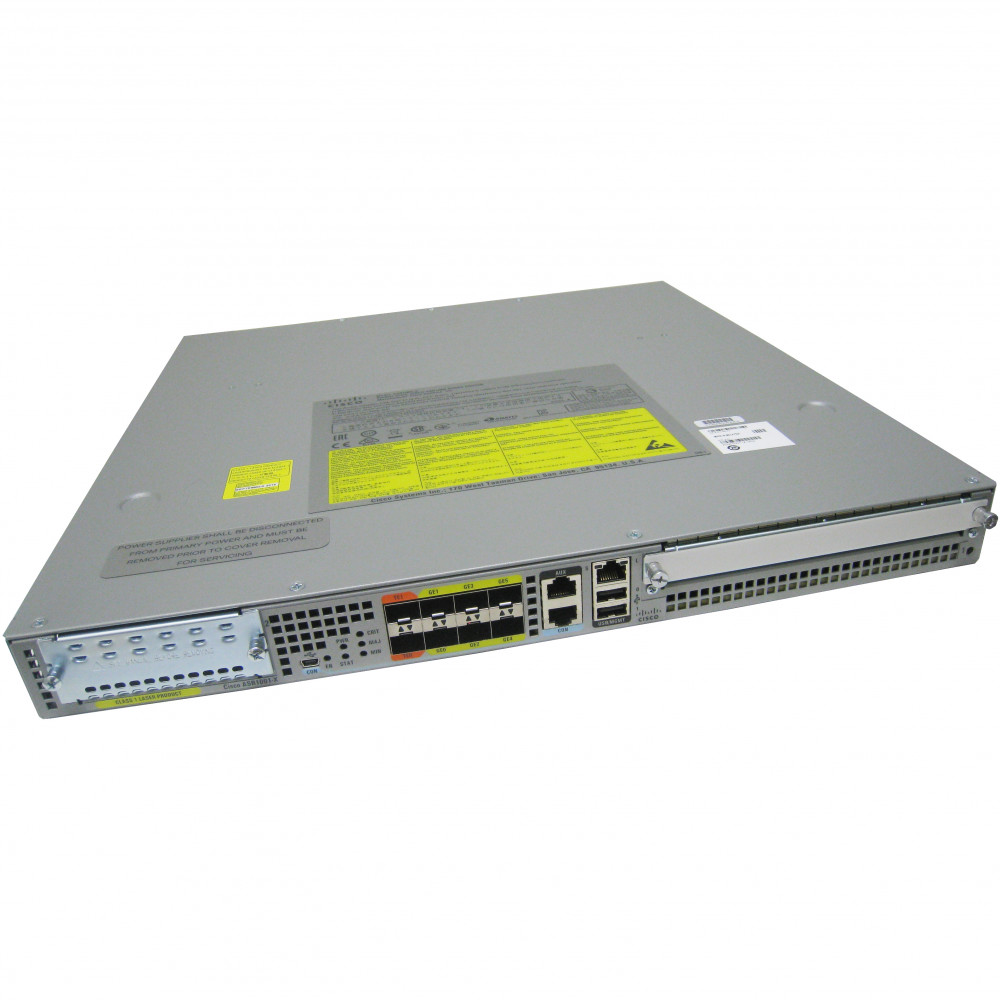 Cisco ASR1001-X
Cisco ASR1001-X Chassis, 6 built-in GE, Dual P/S
Product Highlights
Availability
Usually Ships within 1-2 Days
What's Included
8GB DRAM (1x M-ASR1001X-8GB)
8GB Onboard Flash
(2) ASR1001-X-PWR-AC
(2) AC Power Cords
(1) Rackmount Kit (ASR1001X-ACS)
Twitter
Reddit
Facebook
Information
The Cisco ASR1001-X is a high-performance, compact router designed for enterprise and service provider networks. It is part of the Cisco ASR 1000 Series Aggregation Services Routers family. The ASR1001-X offers advanced services such as firewall, VPN, and deep packet inspection, making it suitable for a wide range of applications including branch offices, WAN aggregation, and edge routing. Key features of the Cisco ASR1001-X include: 1. High performance: It provides up to 20 Gbps forwarding capacity and supports up to 2 million concurrent sessions, making it capable of handling high traffic loads. 2. Modular design: The router supports various interface modules, allowing for flexible connectivity options such as Ethernet, T1/E1, T3/E3, and Serial interfaces. 3. Integrated services: It includes built-in hardware acceleration for services like encryption, firewall, and Network Address Translation (NAT), enabling efficient processing of network traffic. 4. High availability: The ASR1001-X supports redundant power supplies and control plane redundancy, ensuring high availability and minimizing downtime. 5. Scalability: It offers the ability to scale up to 20 Gbps throughput with a software license upgrade, allowing organizations to easily expand their network capacity as needed. Overall, the Cisco ASR1001-X is a powerful and versatile router that provides advanced features and performance for demanding network environments.


Specifications
maximum_throughput
2.5 Gbps
hot_swappable_modules
Yes
redundant_power_cords
Yes
redundant_power_supply
Yes
redundant_control-planes
Yes
redundant_route-processors
Yes
You may also like...