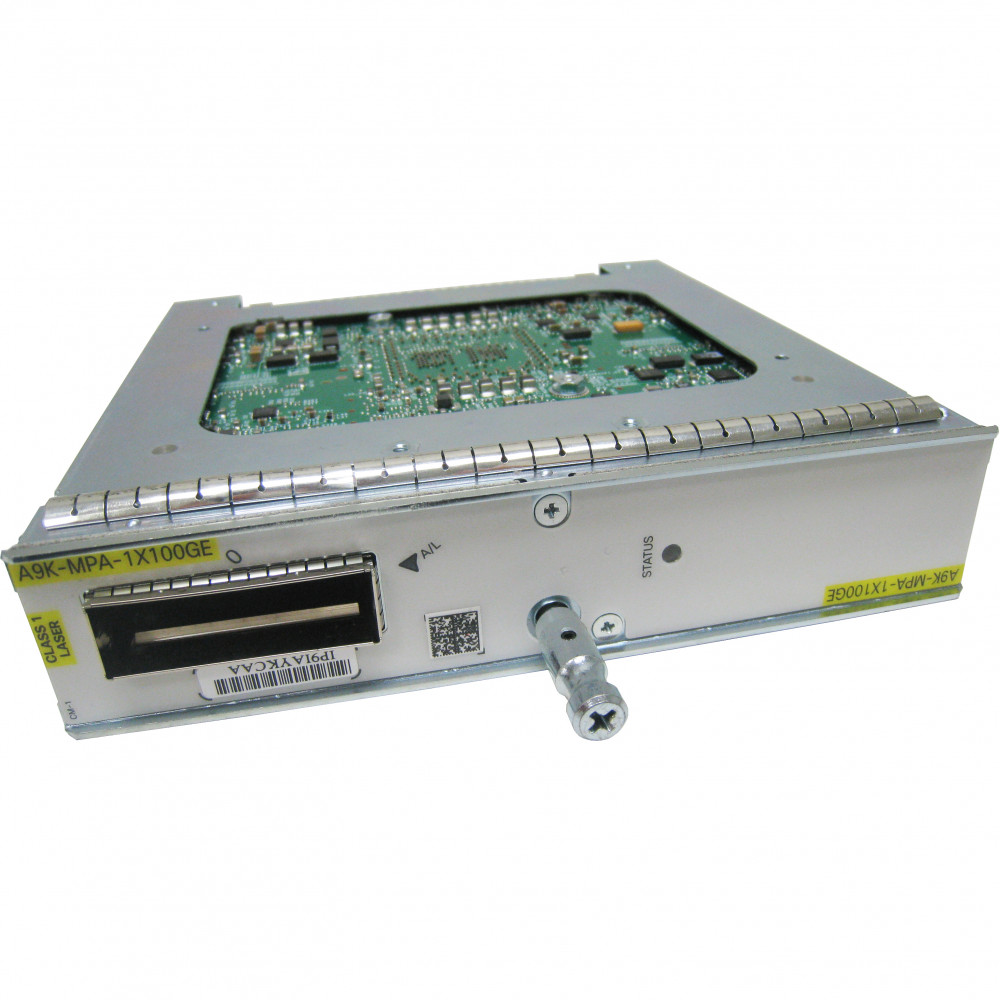 Cisco A9K-MPA-1X100GE
ASR 9000 1-port 100GE Modular Port Adapter
Product Highlights
Availability
Usually Ships within 2-3 Days
Twitter
Reddit
Facebook
Information
The Cisco A9K-MPA-1X100GE is a line card module for the Cisco ASR 9000 Series Aggregation Services Routers. It is designed to provide high-density 100 Gigabit Ethernet (100GE) connectivity for service provider and enterprise networks. The module features one 100GE port and supports various optical transceivers, including CFP, CFP2, and CPAK. It offers high-performance forwarding capabilities and is suitable for applications that require high bandwidth and low latency, such as data center interconnect, video streaming, and cloud services.


Specifications
Interface Type
100 Gigabit Ethernet
Supported Speeds
100 Gbps
Power Consumption
Not specified
Quality of Service (QoS)
Yes
You may also like...