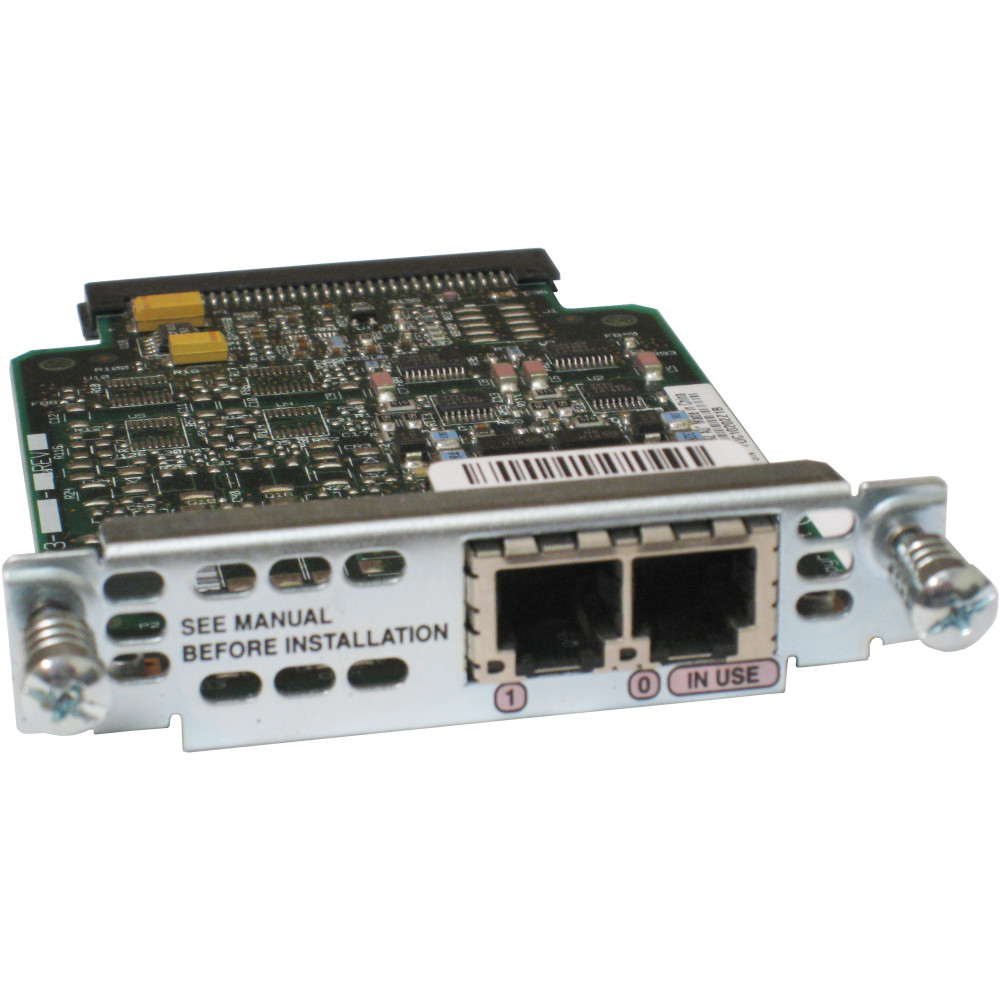 Cisco VIC2-2FXO
Two-port Voice Interface Card - FXO (Universal)
Product Highlights
Availability
Usually Ships Same Day if Ordered by 1PM PST
Twitter
Reddit
Facebook
Information
This VIC include 2-port (FXO). This card cover a full range of digital voice and WAN connectivity options and provide connectivity to the world's PBXs, PSTNs, and Post, Telephone, and Telegraph (PTT) organizations.


Specifications
Product Name
Four-port Voice Interface Card - FXO
Product Type
Voice Interface Card (VIC)
Interfaces/Ports
2 x FXO WAN
Interfaces Details
2 x RJ-11 FXO WAN
Additional Information
Loop Start Support
Voice & Fax Integration
Supports CAMA with software configuration
Plus feature set Support
This Module Support Caller ID
The FXO interface configured for GroundStart is polarity sensitive
This Module Support Battery Reversal
You may also like...