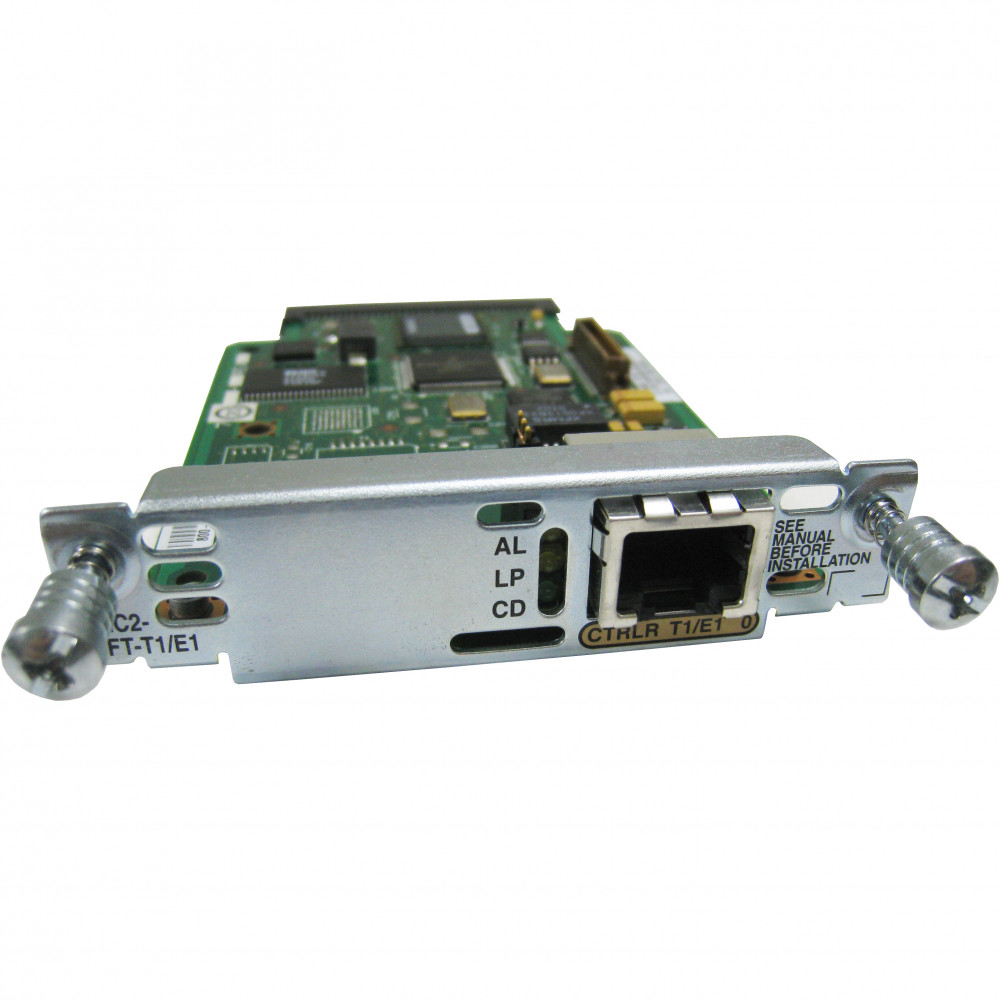 Cisco VWIC2-1MFT-T1/E1
1-Port 2nd Gen Multiflex Trunk Voice/WAN Int. Card - T1/E1
Product Highlights
Availability
Usually Ships Same Day if Ordered by 1PM PST
Twitter
Reddit
Facebook
Information
The VWIC2-1MFT-T1/E1 1-Port Multi flex Trunk Interface Card supports data and voice applications on the Cisco 1721 (data only), 1751 and 1760 Modular Access Routers, the Cisco 2600XM Multi service Router, the Cisco 2691 Multi service Platform, the Cisco 3662 Telco Versatile DCN Access Platform, the Cisco 3725 and 3745 Multi service Routers, and the Cisco 1841 (data only), 2801, 2811, 2821, 2851, 3825, and 3845 Integrated Services Routers. The Cisco MFT VWIC2 combines WAN-interface-card (WIC) and voice-interface-card (VIC) functions to provide unparalleled flexibility, versatility, and investment protection through its many uses.


Specifications
Dimensions
0.8" Height x 3.1" Width x 4.8" Depth
Management
Cisco IOS Software CLI
Simple Network Management Protocol (SNMP)
SNMP Traps
Product Name
VWIC2-1MFT-T1/E1 1-Port Multiflex Trunk Interface Card
Product Type
Voice/WAN Interface Card
Interfaces/Ports
1 x T1/E1 WAN
Interfaces Details
1 x T1/E1 WAN
Weight (Approximate)
2.00 oz
Additional Information
Simplifies network configuration and sparing through the support of both T1 and E1 on the same card
Offers multifunction support for LAN-to-LAN routing, multiplexed data and voice, and packetized voice
Data Support WIC Mode
Voice Support VIC Mode
Drop-and-Insert Multiplexing
You may also like...