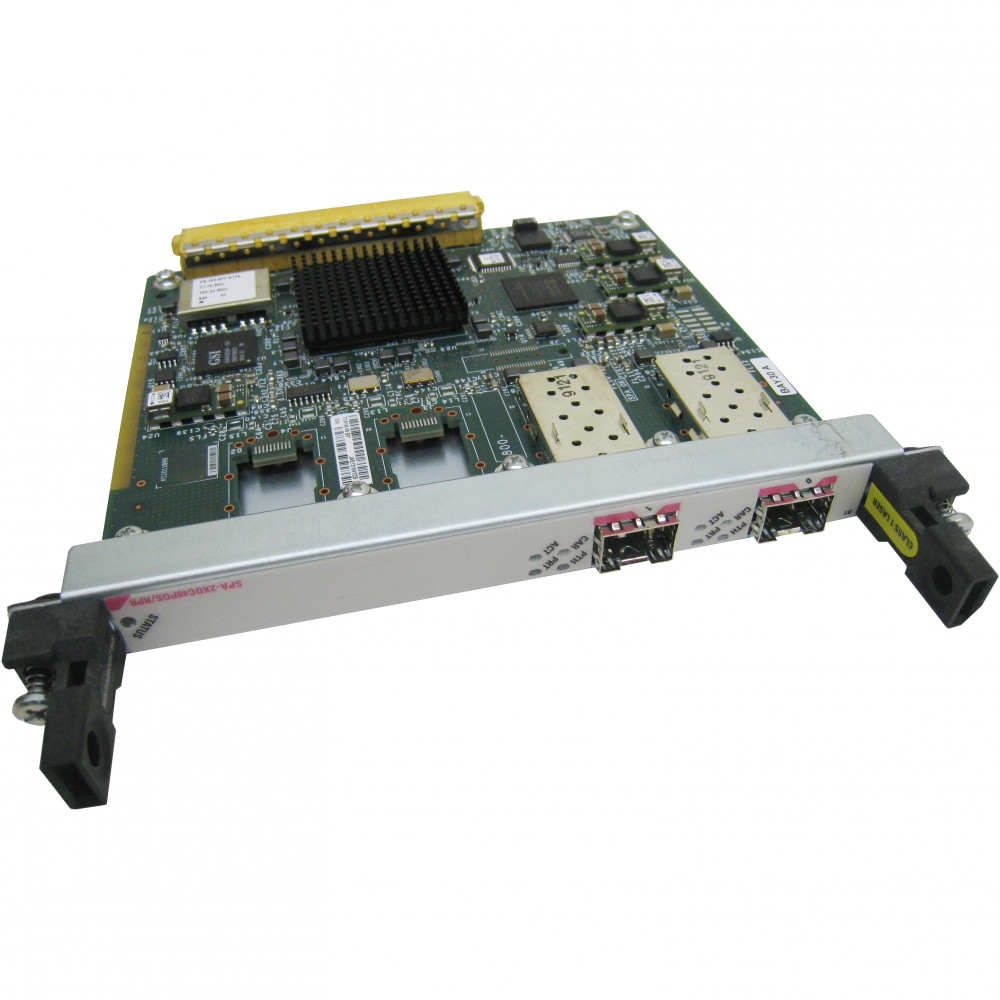 Cisco SPA-2XOC48POS/RPR
2-port OC48/STM16 POS/RPR Shared Port Adapters
Product Highlights
Availability
Usually Ships Same Day if Ordered by 1PM PST
Twitter
Reddit
Facebook
Information
The Cisco SPA-2XOC48POS/RPR is a network interface module (NIM) designed for use with Cisco ASR 9000 Series Aggregation Services Routers. It provides two ports of OC-48/STM-16 Packet over SONET/SDH (POS) connectivity. The "RPR" in the name stands for Resilient Packet Ring, which is a technology used for creating redundant and fault-tolerant network connections. This module is used to connect the router to high-speed optical networks and is commonly used in service provider and enterprise networks for high-bandwidth applications.


Specifications
Product Name
2-port OC48/STM16 Shared Port Adapter
Product Type
Shared Port Adapter
Interfaces/Ports
2 x OC-48/STM-16
Application/Usage
Data Networking
Data Transfer Rate
2.49 Gbps OC-48/STM-16
Interfaces Details
2 x OC-48c/STM-16
You may also like...