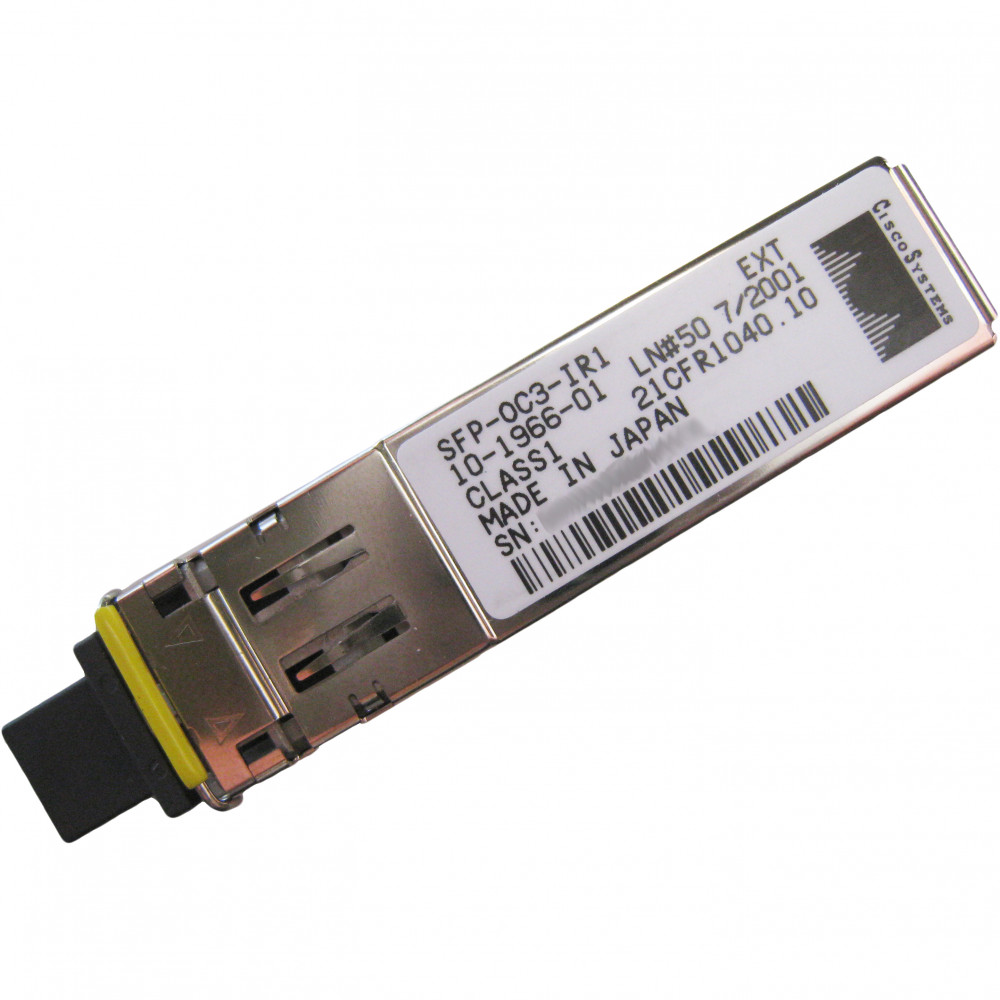 Cisco SFP-OC3-IR1
OC3/STM1 SFP, Single-mode fiber, Intermediate Reach, Original Cisco
Product Highlights
Availability
Usually Ships Same Day if Ordered by 1PM PST
Twitter
Reddit
Facebook
Information
The Cisco SFP-OC3-IR1 is a Small Form-Factor Pluggable (SFP) transceiver module designed for use in optical communication networks. It is specifically designed for OC-3/STM-1 (Optical Carrier level 3/Synchronous Transport Module level 1) applications. The "IR1" in the product name stands for Intermediate Reach 1, indicating that this SFP module is capable of transmitting and receiving data over a medium range distance. It supports a single-mode fiber optic cable with a maximum reach of up to 15 kilometers (9.32 miles). The Cisco SFP-OC3-IR1 operates at a wavelength of 1310 nanometers and supports a data transfer rate of 155 Mbps (Megabits per second). It is commonly used in telecommunications and networking equipment to provide high-speed and reliable optical connectivity for OC-3/STM-1 networks.


Specifications
Compatibility
Multi-Vendor
Operating Temperature Range
-5°C to 85°C
MTBF (Mean Time Between Failures)
1,000,000 hours
Digital Optical Monitoring (DOM) Support
Yes
You may also like...