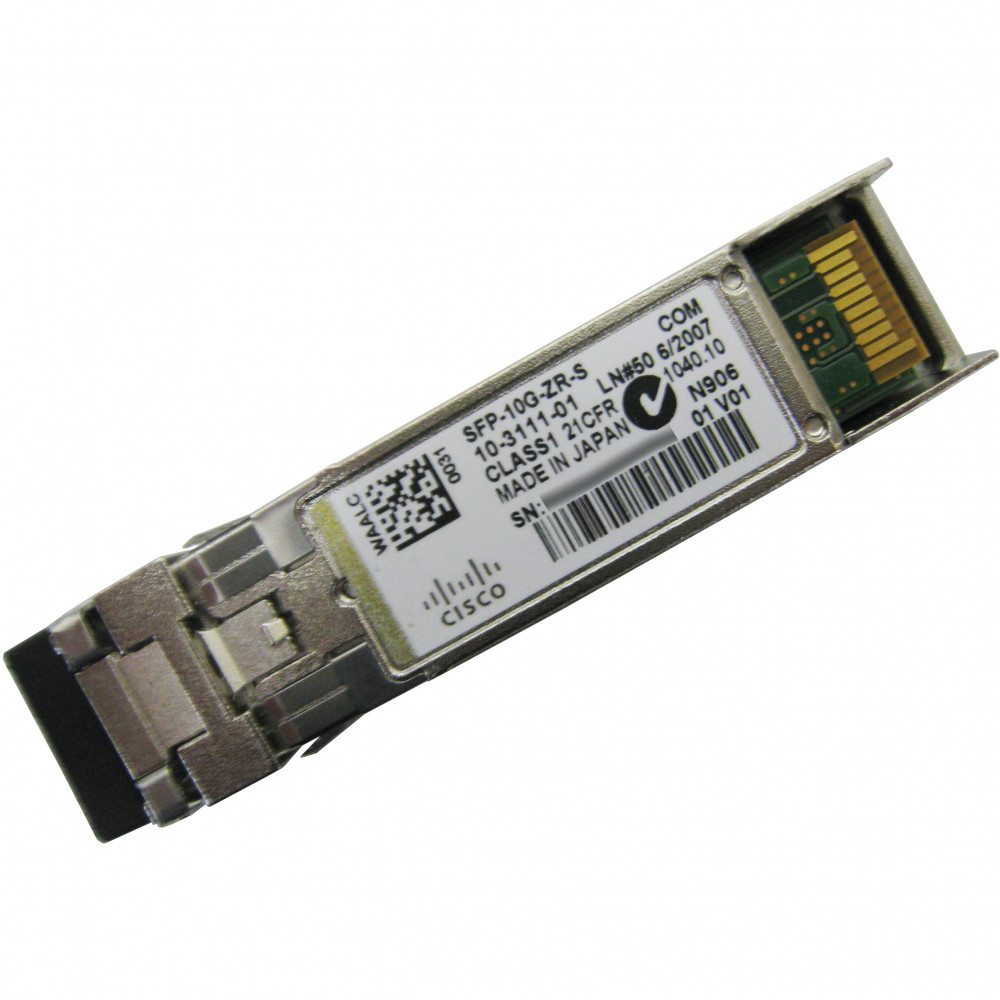 Cisco SFP-10G-ZR-S
10GBASE-ZR SFP Module, Enterprise-Class, Original Cisco
Product Highlights
Availability
Usually Ships Same Day if Ordered by 1PM PST
Twitter
Reddit
Facebook
Information
The Cisco SFP-10G-ZR-S is a transceiver module manufactured by Cisco Systems. It is part of the Cisco Small Form-Factor Pluggable (SFP) transceiver family and is designed for use in high-speed data communication networks. The "10G" in the name indicates that it supports 10 Gigabit Ethernet (10GbE) data rates, while "ZR" stands for "Zero Dispersion Shifted Refractive Index Profile" and refers to the type of optical fiber it is compatible with. The "S" in the name indicates that it is a Cisco original transceiver. The SFP-10G-ZR-S is a long-range transceiver, capable of transmitting data over distances of up to 80 kilometers (approximately 50 miles). It operates using a wavelength of 1550 nanometers and supports both single-mode and duplex fiber optic cables. This transceiver is commonly used in enterprise networks, data centers, and telecommunications environments where long-distance, high-speed connectivity is required. It provides reliable and high-performance connectivity for applications such as data transfer, video streaming, and voice communication.


Specifications
Optical Wavelength
1550 nm
Digital Optical Monitoring
Yes
Extended Temperature Range
No
Multi-Mode Fiber (MMF) Support
No
Single-Mode Fiber (SMF) Support
Yes
You may also like...