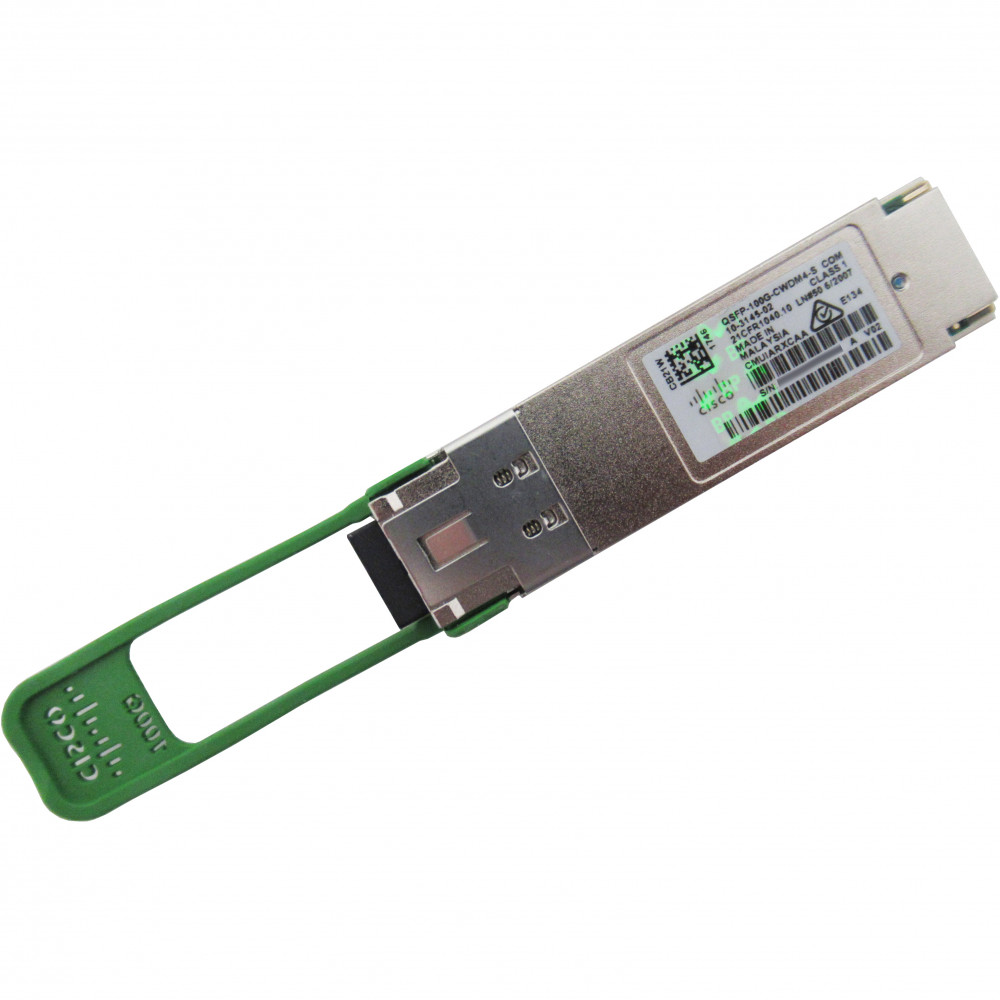 Cisco QSFP-100G-CWDM4-S
100GBASE CWDM4 QSFP Transceiver, LC, 2km over SMF, Original Cisco
Product Highlights
Availability
Usually Ships Same Day if Ordered by 1PM PST
Twitter
Reddit
Facebook
Information
The Cisco QSFP-100G-CWDM4-S is a transceiver module designed for high-speed data transmission over optical fiber networks. It is part of the Cisco 100 Gigabit Ethernet (100G) transceiver family and uses the CWDM4 (Coarse Wavelength Division Multiplexing) technology. The QSFP-100G-CWDM4-S supports a data transfer rate of 100 gigabits per second (Gbps) and operates on four wavelengths (1271 nm, 1291 nm, 1311 nm, and 1331 nm) using the CWDM technology. It uses a duplex LC connector for fiber optic connectivity and can transmit data up to a distance of 2 kilometers. This transceiver module is typically used in data centers and high-performance computing environments to connect switches, routers, and other networking equipment over long distances. It provides high-speed and reliable connectivity for demanding applications that require large bandwidth and low latency.


Specifications
Wavelength
CWDM (1271 nm, 1291 nm, 1311 nm, 1331 nm)
Compliant Standards
IEEE 802.3bm
QSFP28 MSA
RoHS
Digital Optical Monitoring (DOM) Support
Yes
You may also like...