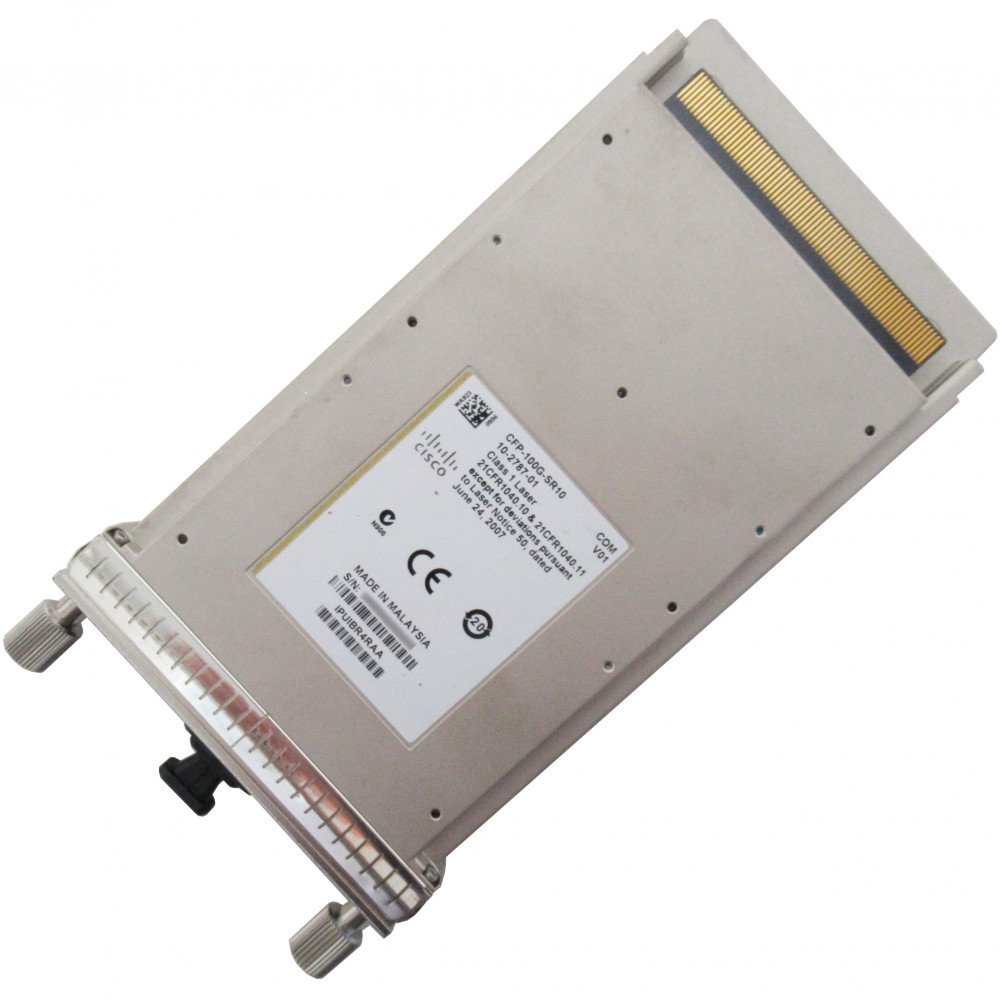 Cisco CFP-100G-SR10
100GBASE-SR10 CFP transceiver. 100m OM3 MMF, Original Cisco
Product Highlights
Availability
Usually Ships Same Day if Ordered by 1PM PST
Twitter
Reddit
Facebook
Information
The Cisco CFP-100G-SR10 is a hot-pluggable transceiver module designed for high-speed data transmission over optical fiber networks. It is part of the Cisco 100 Gigabit Ethernet (100G) transceiver family and supports a transmission rate of 100 Gigabits per second (Gbps). The "CFP" in the name stands for "C form-factor pluggable" and refers to the physical form factor of the module. The "100G" indicates its capability to transmit data at a rate of 100Gbps, while "SR10" stands for "short reach" and "10 lanes." This means that the module uses 10 lanes of multimode fiber for short-range transmission, typically up to 100 meters. The Cisco CFP-100G-SR10 is commonly used in data centers and high-performance computing environments where high-speed connectivity is required. It provides a reliable and efficient solution for transmitting large amounts of data over short distances.


Specifications
Digital Optical Monitoring (DOM) Support
Yes
Ethernet FEC (Forward Error Correction) Support
Yes
You may also like...