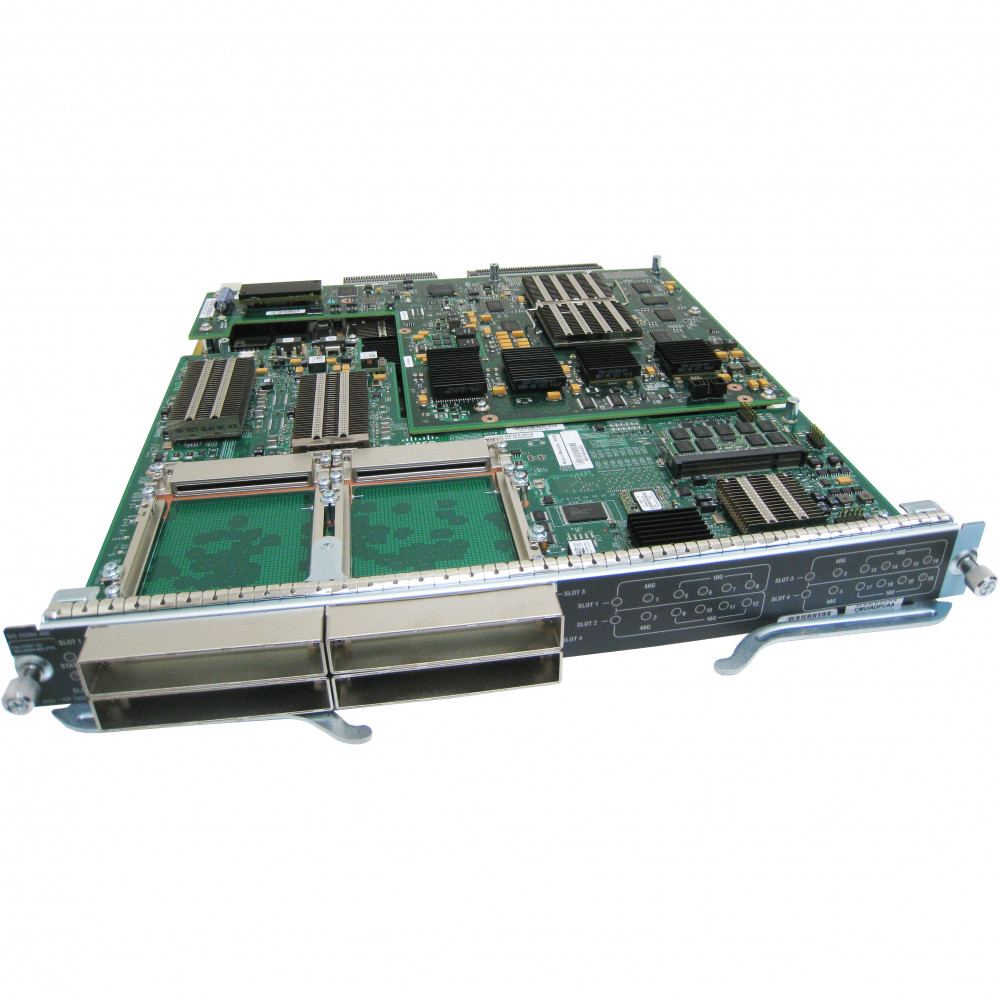 Cisco WS-X6904-40G-2T
Catalyst 6900 Series 4-port 40G/16-port 10G Fiber Mod DFC4
Product Highlights
Availability
Usually Ships within 2-3 Days
Twitter
Reddit
Facebook
Information
The Cisco WS-X6904-40G-2T is a line card module for Cisco Catalyst 6500 Series switches. It is designed to provide high-performance, high-density 40 Gigabit Ethernet (40G) and 10 Gigabit Ethernet (10G) connectivity for data centers and enterprise networks. The WS-X6904-40G-2T features four 40G ports and two 10G ports, allowing for flexible connectivity options. It supports various network protocols and features, including Layer 2 and Layer 3 forwarding, IPv4 and IPv6 routing, Quality of Service (QoS), and security features. This line card module is hot-swappable, meaning it can be inserted or removed from the switch without disrupting network operations. It is compatible with Cisco Catalyst 6500 Series switches that support the Supervisor Engine 2T or Supervisor Engine 2TXL. Overall, the Cisco WS-X6904-40G-2T provides high-speed and high-density connectivity options for organizations that require advanced networking capabilities.


Specifications
mac_address_table_size
128000
redundant_power_supply
No
layer_2_forwarding_rate
720 Mpps
layer_3_forwarding_rate
720 Mpps
You may also like...