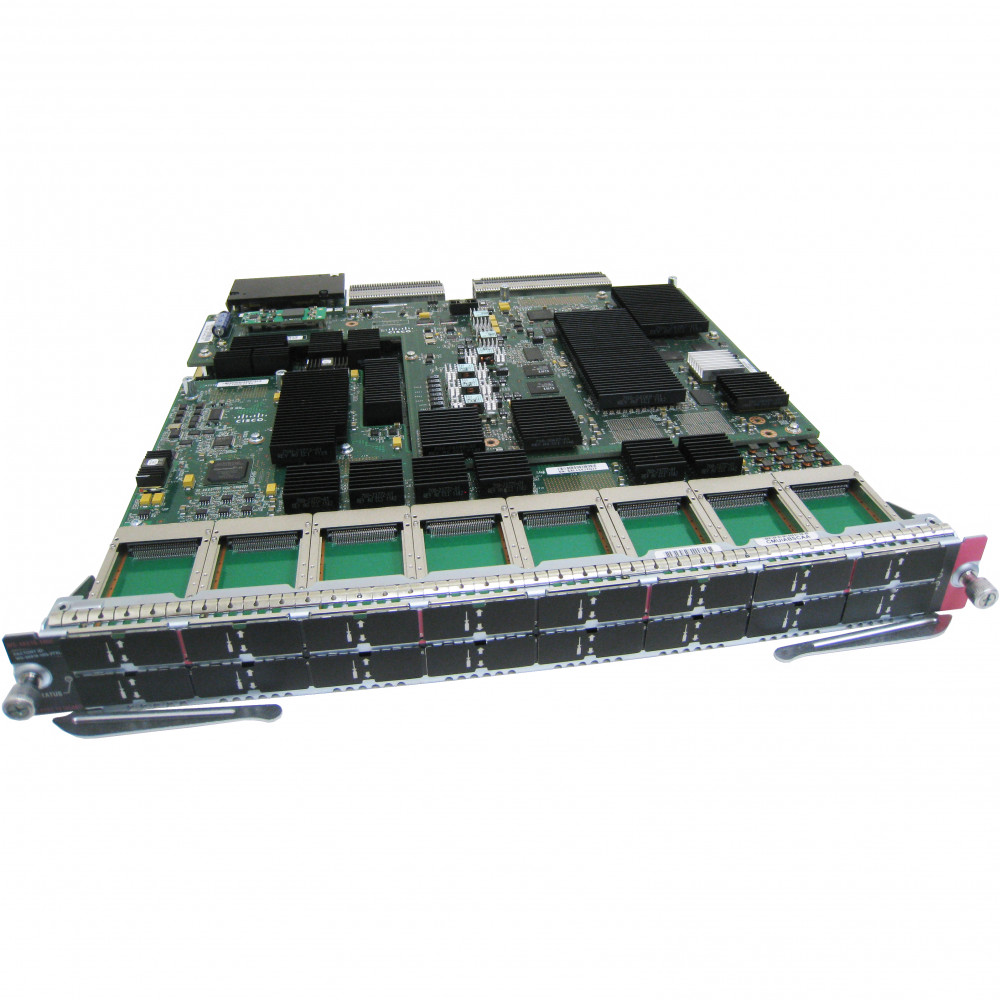 Cisco WS-X6816-10G-2TXL
16 Port 10G with DFC4XL
Product Highlights
Availability
Usually Ships within 2-3 Days
Twitter
Reddit
Facebook
Information
The Cisco WS-X6816-10G-2TXL is a line card module for Cisco Catalyst 6500 Series switches. It is designed to provide high-density 10 Gigabit Ethernet and 1 Gigabit Ethernet connectivity for data center and enterprise network environments. The WS-X6816-10G-2TXL module features 16 ports, with 16 10 Gigabit Ethernet SFP+ ports and 2 10/100/1000 Ethernet RJ-45 ports. It supports both copper and fiber optic connections, allowing for flexible deployment options. This line card module is compatible with Cisco Catalyst 6500 Series Supervisor Engines and provides high-performance, low-latency switching capabilities. It is suitable for use in high-bandwidth applications, such as data center consolidation, server virtualization, and high-performance computing. Overall, the Cisco WS-X6816-10G-2TXL is a versatile and high-performance line card module that enables organizations to scale their network infrastructure and meet the demands of modern data-intensive applications.


Specifications
Ethernet Port Speed
10/100/1000 Mbps
Redundant Power Supply Support
Yes
Quality of Service (QoS) Support
Yes
Power over Ethernet (PoE) Support
No
You may also like...