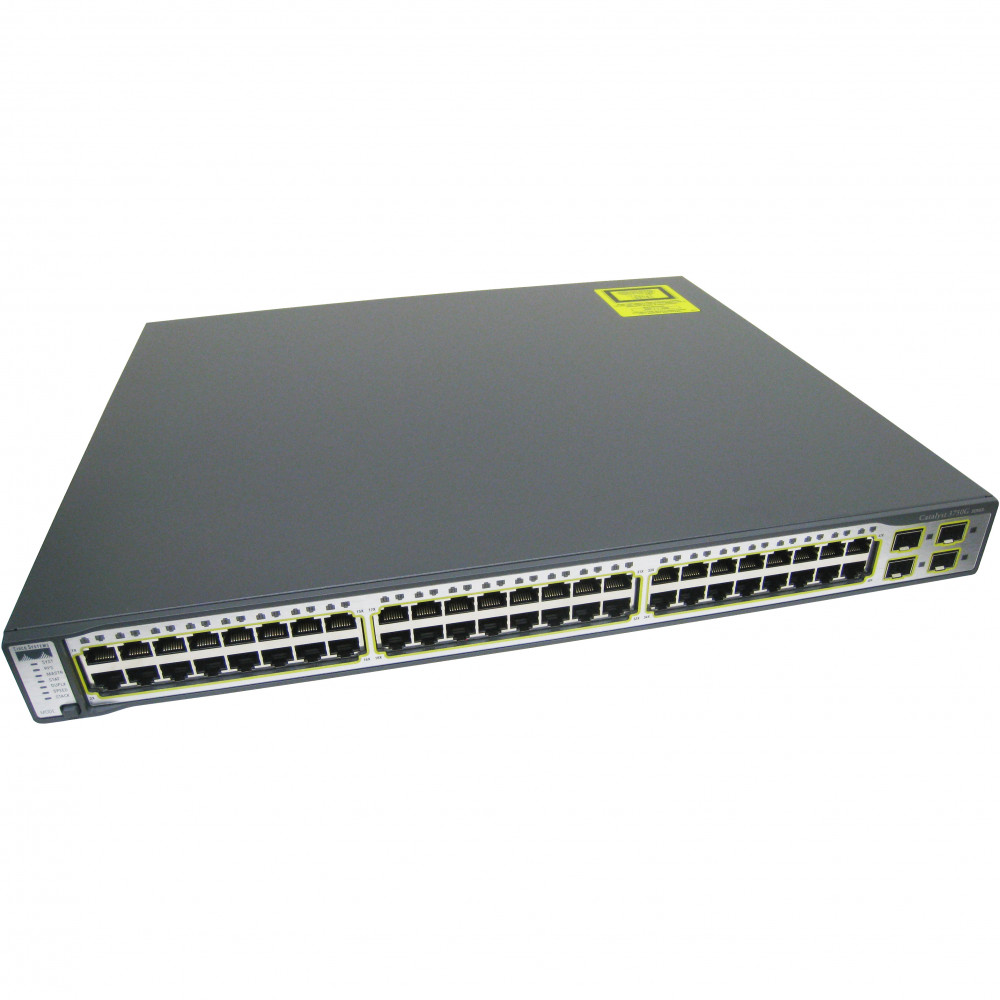 Cisco WS-C3750G-48TS-S
Catalyst 3750 48 10/100/1000T + 4 SFP + IPB
Product Highlights
Availability
Usually Ships within 2-3 Days
What's Included
(1) AC Power Cord
(1) Rackmount Kit (RCKMNT-1RU)
Twitter
Reddit
Facebook
Information
The Cisco WS-C3750G-48TS-S is a model of Cisco Catalyst 3750G Series Switch. It is a stackable, enterprise-class switch designed for small to medium-sized businesses. The "WS" in the model number stands for "Workgroup Switch," indicating that it is designed for use in workgroup or small office environments. The "C3750G" indicates that it is part of the Cisco Catalyst 3750G Series, which is a line of switches that offer advanced features and high performance. The "48TS" indicates that it has 48 Ethernet ports, which are 10/100/1000 Mbps capable. The "S" at the end of the model number indicates that it is a standard image switch, which includes basic Layer 2 and Layer 3 features. Overall, the Cisco WS-C3750G-48TS-S is a versatile and reliable switch that provides advanced networking capabilities for small to medium-sized businesses.


Specifications
Forwarding Rate
38.7 Mpps
Switching Capacity
32 Gbps
Gigabit Ethernet Ports
48
Power over Ethernet (PoE)
No
Maximum Transmission Unit (MTU)
1500
Quality of Service (QoS) Support
Yes
Redundant Power Supply (RPS) Support
Yes
You may also like...