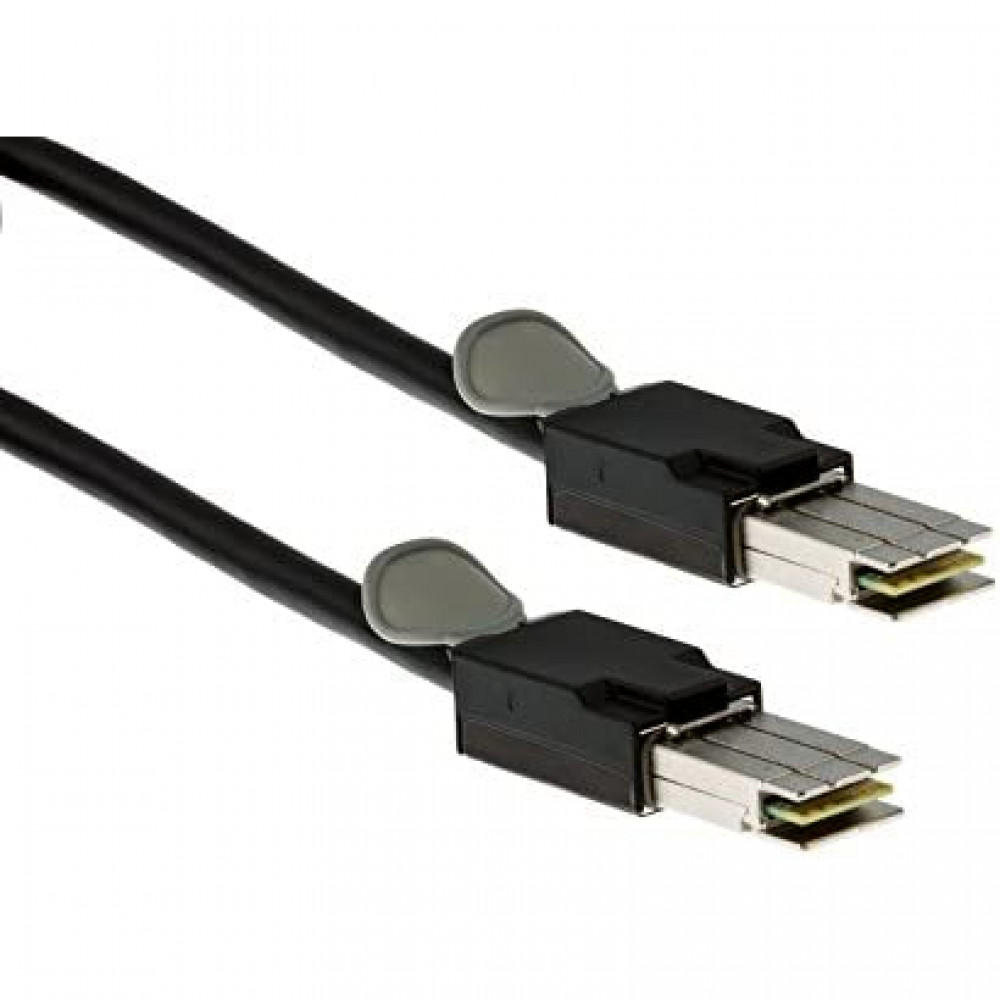 Cisco CAB-STK-E-3M
Cisco FlexStack 3m stacking cable, Original Cisco
Product Highlights
Availability
Usually Ships within 1-2 Days
Twitter
Reddit
Facebook
Information
The Cisco CAB-STK-E-3M is a stacking cable used to connect and stack multiple Cisco Catalyst switches together. It is a 3-meter long cable with a specific connector type that is compatible with Cisco Catalyst switches. The stacking feature allows for simplified management and increased bandwidth between the stacked switches, creating a single logical unit with enhanced performance and redundancy.


Specifications
Cable Type
Stacking cable
Compatibility
Cisco Catalyst 3750-E, 3750-X, 3850, and 9300 Series switches
Connector Type
1 x Cisco StackWise - stacking
You may also like...