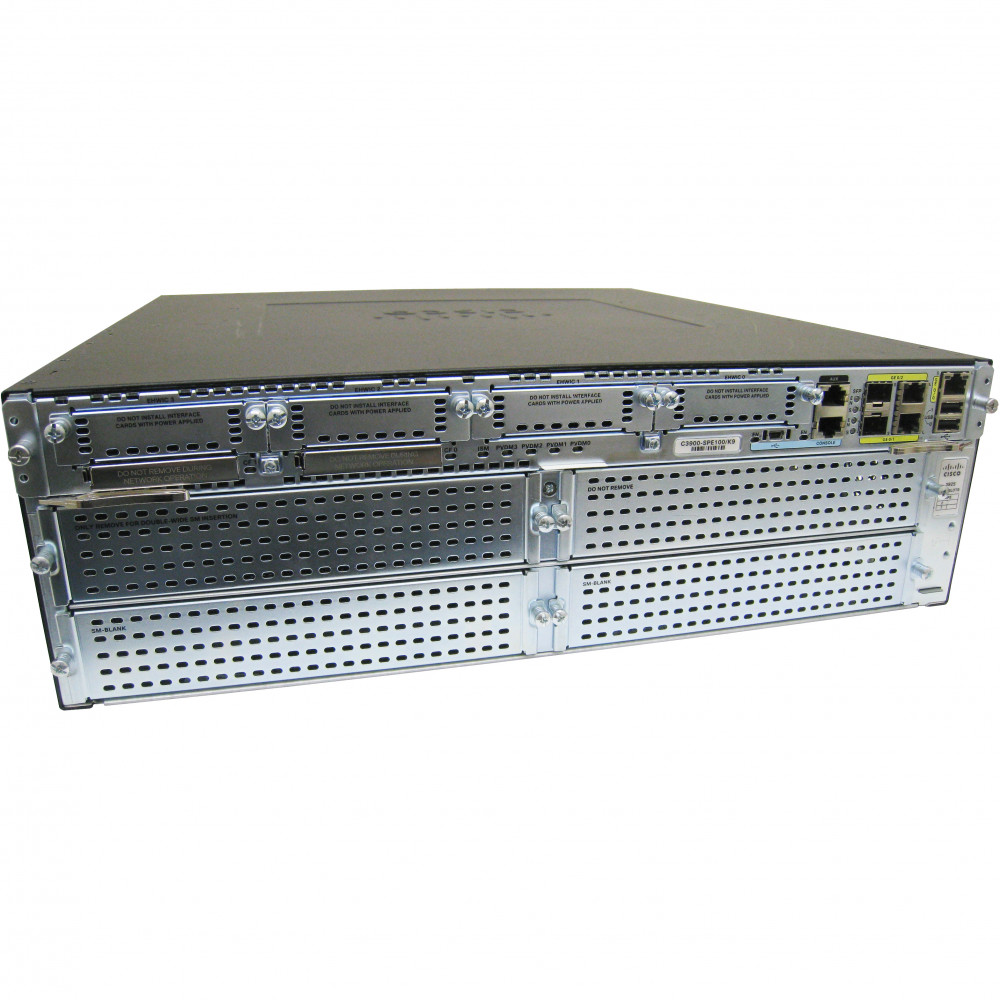 Cisco CISCO3945-V/K9
Cisco 3945 Voice Bundle, PVDM3-64
Product Highlights
Availability
Usually Ships within 2-3 Days
What's Included
1GB DRAM (1x MEM-3900-1GB)
256MB Flash (1x MEM-CF-256MB)
(1) PWR-3900-AC
(1) AC Power Cord
(1) Rackmount Kit (ACS-3900-RM-19)

(1) PVDM3-64
Twitter
Reddit
Facebook
Information
The Cisco CISCO3945-V/K9 is a router model from Cisco's 3900 Series Integrated Services Routers (ISR). It is designed for medium to large-sized businesses and offers high-performance routing, security, and application services. The CISCO3945-V/K9 supports various modules and interfaces, including voice and video capabilities, making it suitable for organizations with advanced networking needs.


Specifications
ports
SM Slots
USB Ports
EHWIC Slots
RJ-45 Ports
Service Module Slots
Gigabit Ethernet Ports
voice
Voice Features
Voice DSP Module Slots
Maximum Number of Voice Sessions
security
VPN Support
Content Filtering
Stateful Firewall
Secure Sockets Layer (SSL) VPN
Intrusion Prevention System (IPS)
redundancy
Redundant Fans
Redundant Power Supply
performance
Maximum VLANs
Maximum SSL VPN Peers
Concurrent Call Sessions
Maximum IPSec VPN Tunnels
Firewall Throughput (Mbps)
IPSec VPN Throughput (Mbps)
Maximum Concurrent Sessions
Integrated Services Router Generation
Total onboard WAN or LAN 10/100/1000 ports
expandability
Expansion Slots
Service Module Slot
Enhanced High-Speed WAN Interface Card (EHWIC)
You may also like...