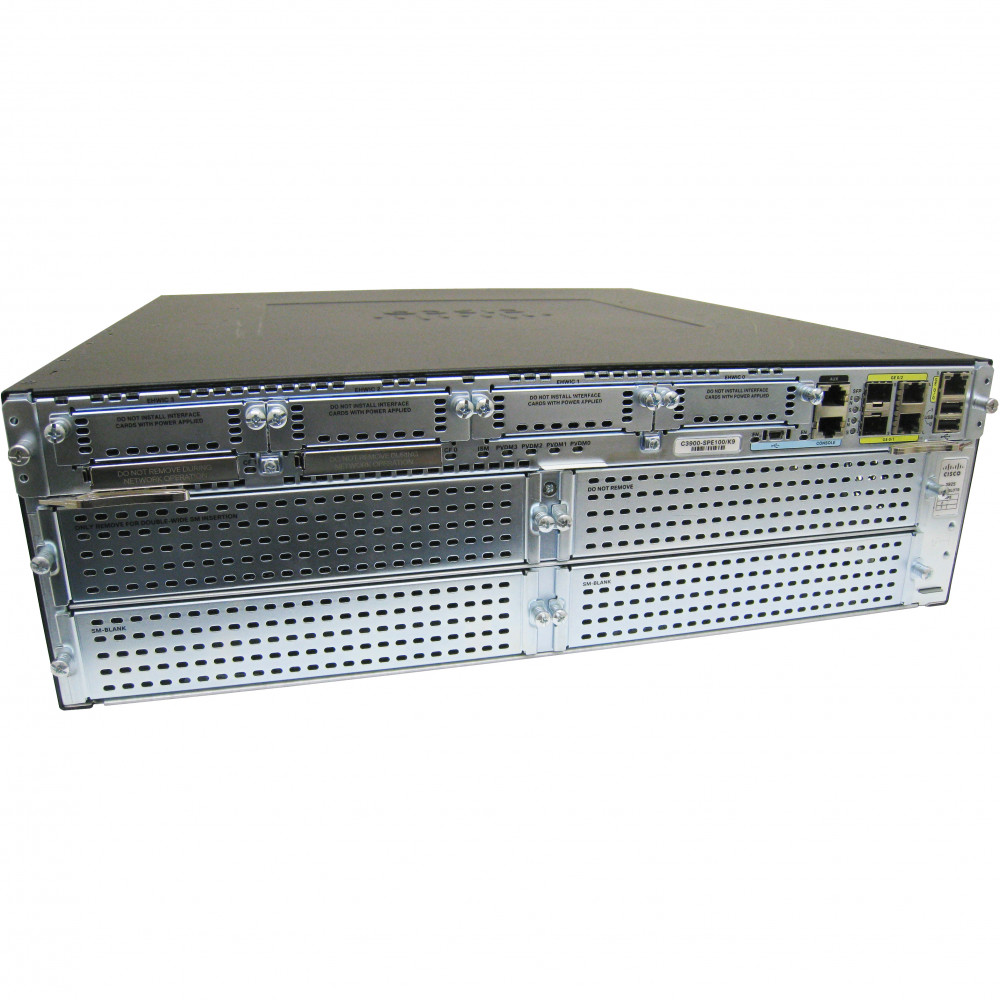 Cisco CISCO3925-HSEC+/K9
VPN ISM module HSEC bundles for 3925 ISR platform
Product Highlights
Availability
Usually Ships within 2-3 Days
What's Included
1GB DRAM (1x MEM-3900-1GB)
256MB Flash (1x MEM-CF-256MB)
(1) PWR-3900-AC
(1) AC Power Cord
(1) Rackmount Kit (ACS-3900-RM-19)

(1) ISM-VPN-39
Twitter
Reddit
Facebook
Information
The Cisco CISCO3925-HSEC+/K9 is a router model from Cisco's 3900 Series Integrated Services Routers (ISR G2). It is designed for medium to large-sized businesses and offers high-performance routing, security, and application services. The "HSEC+" in the model name indicates that it includes the Security Technology Package, which provides advanced security features such as VPN encryption, firewall protection, and intrusion prevention.


Specifications
maximum_throughput
150 Mbps
hot_swappable_modules
Yes
maximum_ipsec_throughput
250 Mbps
You may also like...