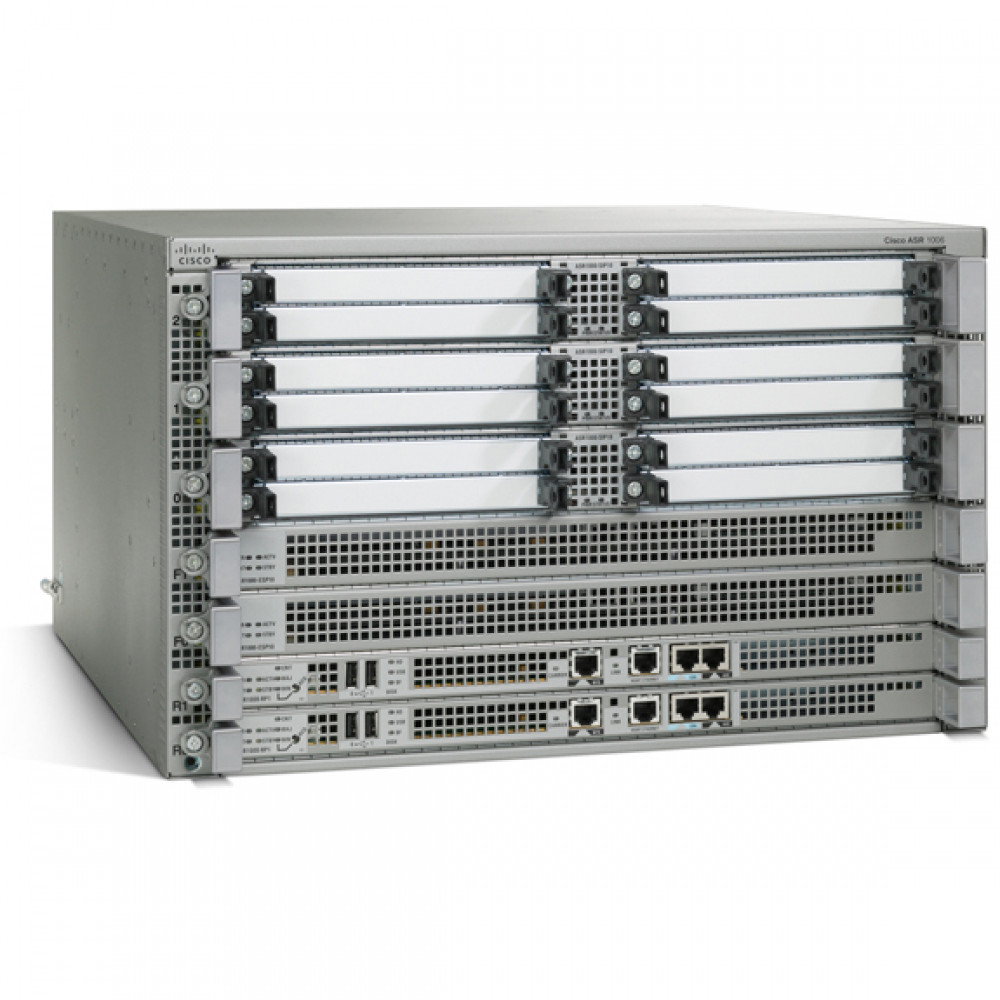 Cisco ASR1006
Cisco ASR1006 Chassis, Dual P/S
Product Highlights
Availability
Usually Ships within 3-4 Days
Twitter
Reddit
Facebook
Information
The Cisco ASR1006 is a high-performance, scalable, and secure router designed for enterprise and service provider networks. It is part of the Cisco ASR 1000 Series Aggregation Services Routers, which are built to handle high-bandwidth applications and services. The ASR1006 offers advanced features such as high availability, quality of service (QoS), security, and virtualization capabilities. It supports a wide range of interfaces, including Ethernet, T1/E1, T3/E3, and Serial, making it suitable for various network deployment scenarios.


Specifications
maximum_throughput
200 Gbps
hot_swappable_modules
Yes
redundant_power_supply
Yes
redundant_route-processors
Yes
redundant_interface-modules
Yes
redundant_power-supply-modules
Yes
redundant_shared_port-adapters
Yes
redundant_embedded_services_processors
Yes
You may also like...