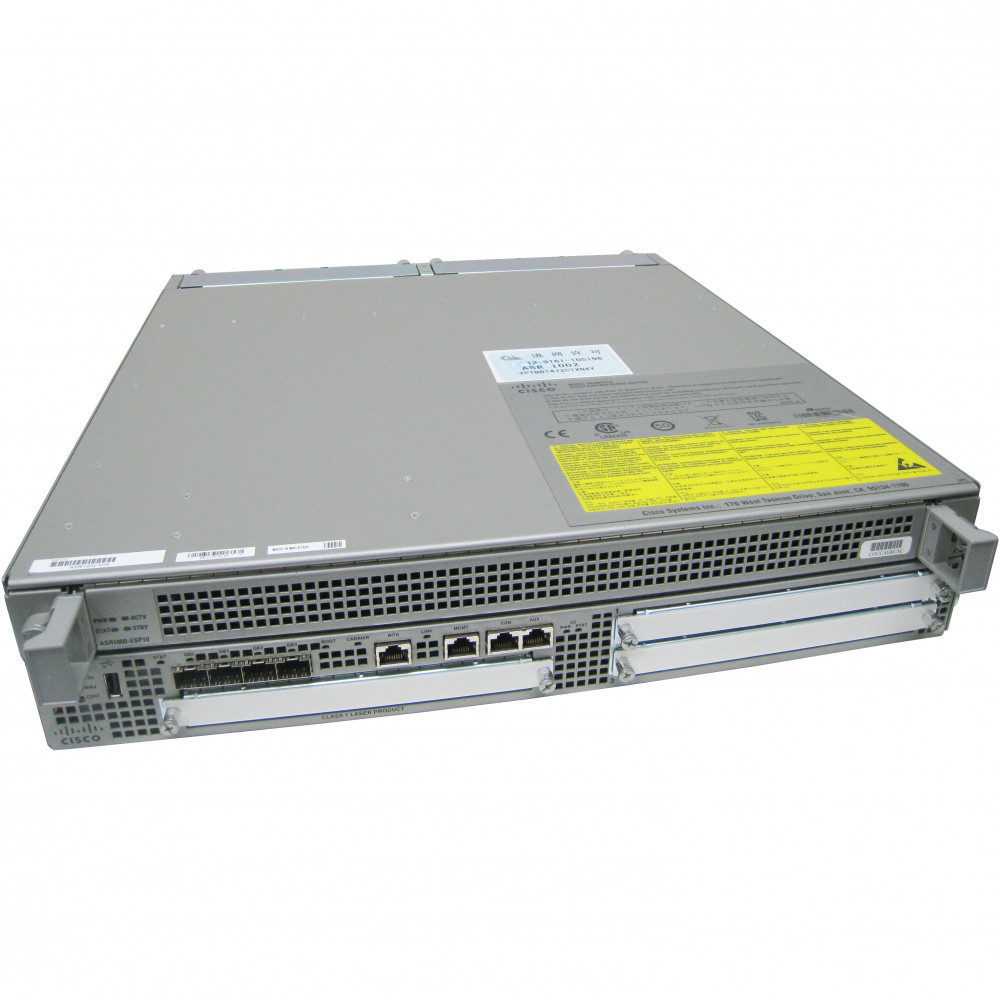 Cisco ASR1002-5G/K9
ASR1002 w/ESP-5G,AESK9
Product Highlights
Availability
Usually Ships within 2-3 Days
What's Included
4GB Onboard DRAM
8GB Onboard Flash
(2) ASR1002-PWR-AC
(2) AC Power Cords
(1) Rackmount Kit (ASR1002-ACS)

(1) ASR1000-ESP5
Twitter
Reddit
Facebook
Information
The Cisco ASR1002-5G/K9 is a router from the Cisco ASR 1000 Series Aggregation Services Routers. It is a compact and high-performance router designed for small to medium-sized enterprises and service providers. The ASR1002-5G/K9 offers a maximum throughput of 5 Gbps and supports various features such as firewall, VPN, MPLS, and QoS. It is equipped with five built-in Gigabit Ethernet ports and can be expanded with additional interface modules for increased connectivity options. The router is designed to provide reliable and secure network connectivity for businesses and service providers.


Specifications
ports
USB
Console
Ethernet
Auxiliary
maximum throughput
5 Gbps
hot-swappable modules
Yes
maximum VPN throughput
1.8 Gbps
redundant power supply
Yes
maximum number of VLANs
4096
maximum number of tunnels
4000
You may also like...