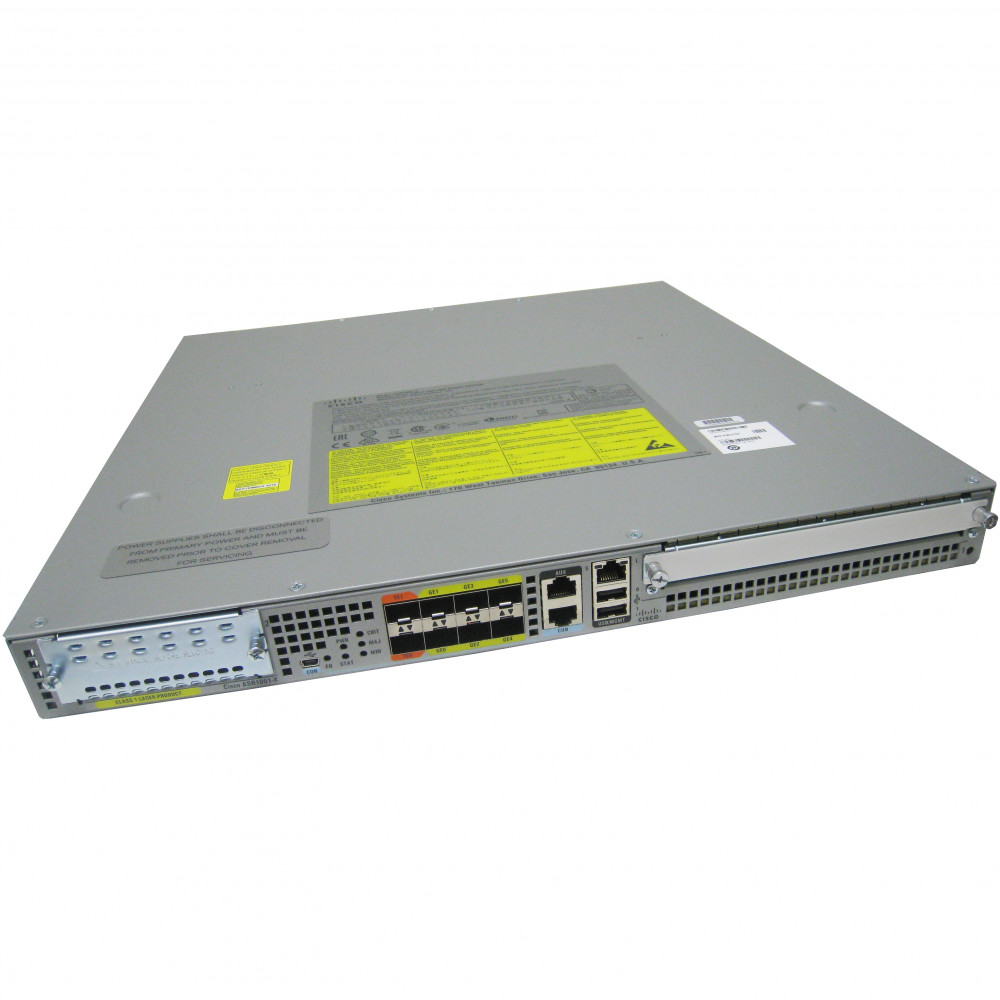 Cisco ASR1001X-20G-K9
ASR1001-X, 20G Base Bundle, K9, AES, Built-in 6x1G
Product Highlights
Availability
Usually Ships within 1-2 Days
What's Included
8GB DRAM (1x M-ASR1001X-8GB)
8GB Onboard Flash(2) ASR1001-X-PWR-AC
(2) AC Power Cords
(1) Rackmount Kit (ASR1001X-ACS)
Twitter
Reddit
Facebook
Information
The Cisco ASR1001X-20G-K9 is a router from Cisco's ASR 1000 Series. It is a compact and high-performance router designed for small to medium-sized enterprises and service providers. The "20G" in the model name refers to its maximum throughput capacity of 20 Gbps. It supports various features such as advanced security, high availability, and service virtualization. The router is equipped with multiple Gigabit Ethernet ports and can handle a wide range of networking tasks, including routing, switching, and VPN services.


Specifications
port_speed
10/100/1000/10000 Mbps
hot_swappable_modules
Yes
redundant_power_supply
Yes
maximum_ipv4_acl_entries
4000
maximum_ipv6_acl_entries
2000
maximum_nat_translations
500000
maximum_concurrent_sessions
1000000
You may also like...