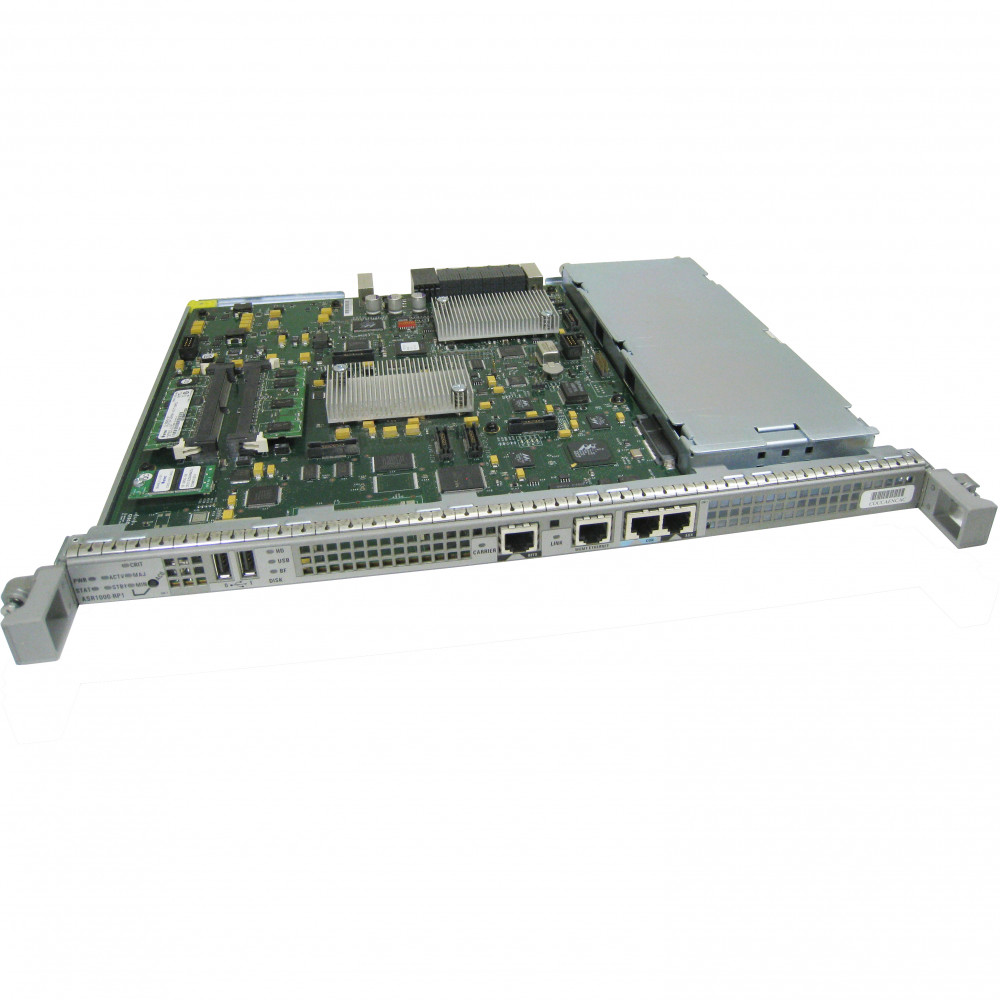 Cisco ASR1000-RP1
Cisco ASR1000 Route Processor 1
Product Highlights
Availability
Usually Ships within 2-3 Days
What's Included
2GB DRAM (1x M-ASR1K-RP1-2GB)
1GB Flash (1x M-ASR1K-EUSB-1GB)
40GB HDD (1x M-ASR1K-HDD-40GB)
Twitter
Reddit
Facebook
Information
The Cisco ASR1000-RP1 is a high-performance route processor module designed for the Cisco ASR 1000 Series Aggregation Services Routers. It provides advanced routing, forwarding, and queuing capabilities for the router. The ASR1000-RP1 is based on a multicore processor architecture and offers high scalability and performance for demanding network environments. It supports various features such as IP routing, Quality of Service (QoS), security, and network management. The ASR1000-RP1 is a critical component of the ASR 1000 Series routers, enabling them to handle high-speed data traffic and deliver reliable and efficient network services.


Specifications
redundancy
Redundant Power Supply
Redundant Route Processor
performance
Throughput
IPv4 Routing Table Size
IPv6 Routing Table Size
Maximum Concurrent Sessions
Maximum Number of ACL Entries
Maximum Number of NAT Translations
You may also like...