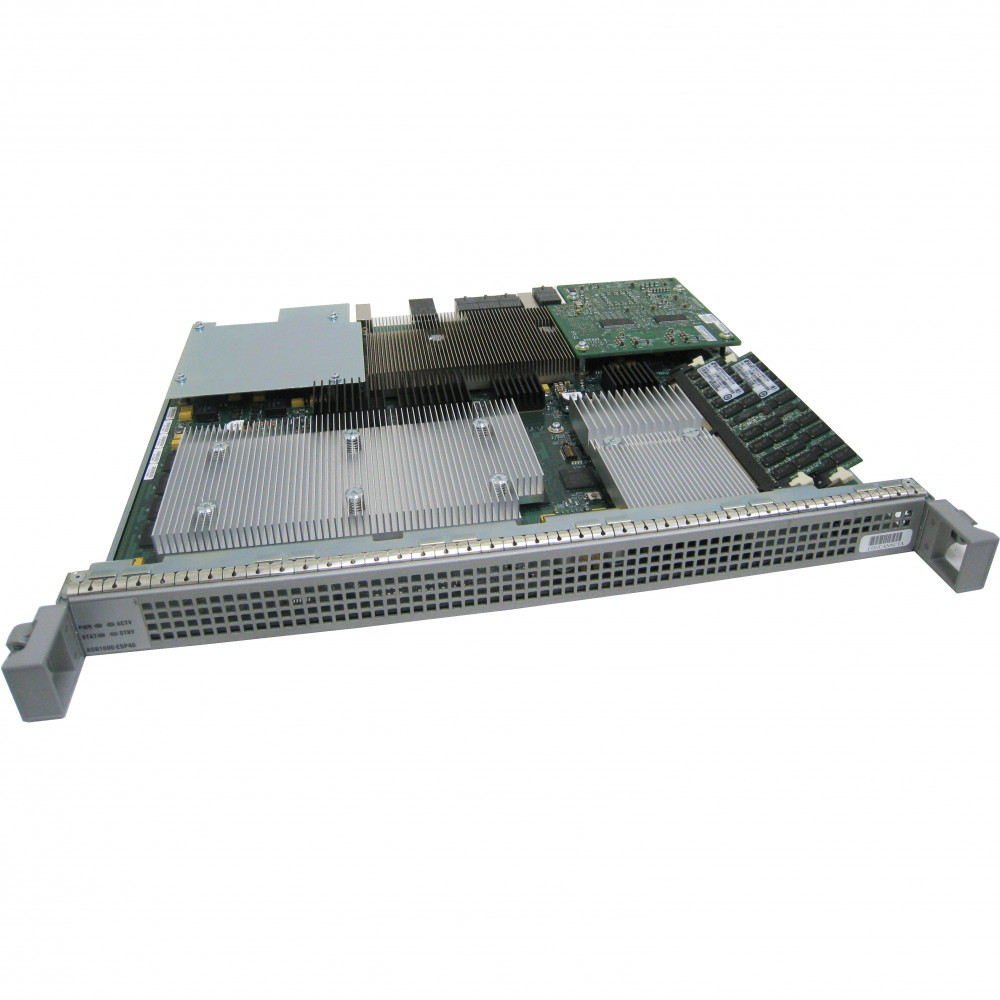 Cisco ASR1000-ESP40
Cisco ASR1000 Embedded Services Processor, 40G
Product Highlights
Availability
Usually Ships within 1-2 Days
Twitter
Reddit
Facebook
Information
The Cisco ASR1000-ESP40 is a high-performance Embedded Services Processor (ESP) module designed for the Cisco ASR 1000 Series Aggregation Services Routers. It provides advanced hardware acceleration for various services and features, enabling high-speed data forwarding and processing capabilities. The ASR1000-ESP40 offers up to 40 Gbps of forwarding performance and supports a wide range of services, including firewall, Network Address Translation (NAT), Quality of Service (QoS), encryption, and deep packet inspection. It also includes integrated hardware-based cryptography for secure data transmission. This ESP module is hot-swappable and can be easily installed or replaced without disrupting the router's operation. It is commonly used in enterprise networks, service provider environments, and data centers to deliver high-performance and scalable networking services.


Specifications
deep_packet_inspection
Yes
redundant_power_supplies
Yes
You may also like...