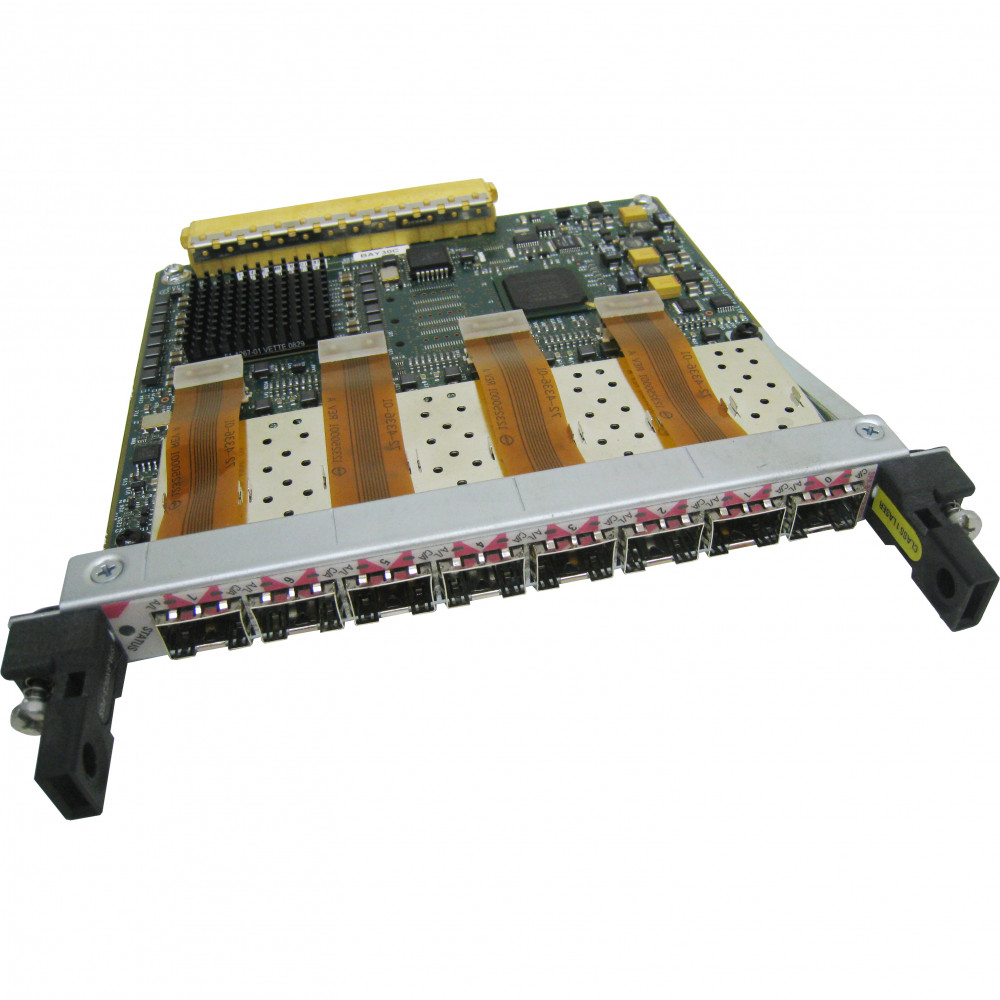 Cisco SPA-8XOC12-POS
8-port OC12/STM4 POS Shared Port Adapters
Product Highlights
Availability
Usually Ships within 2-3 Days
Twitter
Reddit
Facebook
Information
The Cisco 8-Port OC-12 POS SPA is available on high-end Cisco Systems routing platforms offering the benefits of network scalability with lower initial costs and ease of upgrades. The Cisco SPA/SIP portfolio continues the Cisco focus on investment protection along with consistent feature support, broad interface availability, and the latest technology.


Specifications
Dimensions
0.8" Height x 6.8" Width x 7.3" Depth
Product Name
8-Port OC-12c/STM-4 POS Share Port Adapter
Product Type
Shared Port Adapter
Interfaces/Ports
8 x OC-12c/STM-4
Application/Usage
Data Networking
Data Transfer Rate
622.08 Mbps OC-12c/STM-4
Interfaces Details
8 x OC-12c/STM-4
Weight (Approximate)
12.00 oz
Additional Information
Local (diagnostic) and line (network) loopback
Multirate mode support (OC-3 and OC-12)
Payload mapping
You may also like...