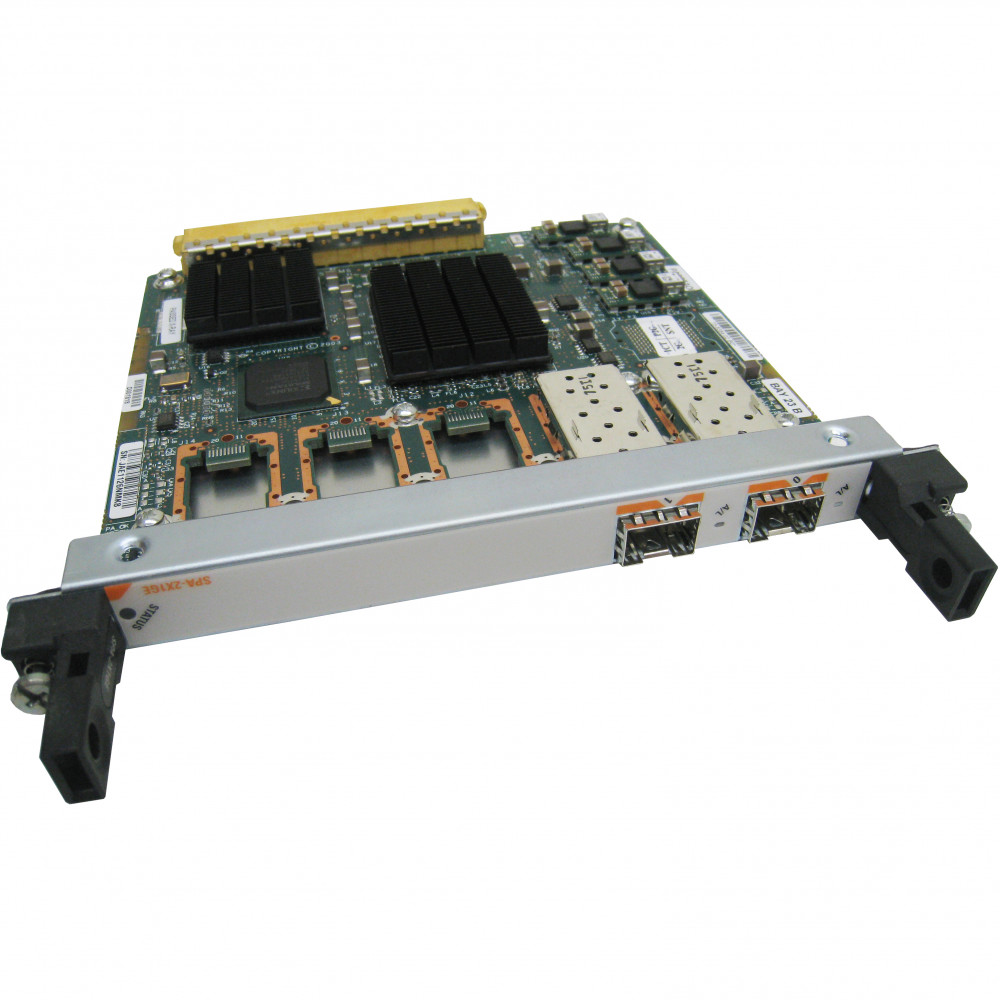 Cisco SPA-2X1GE
Cisco 2-port Gigabit Ethernet Shared Port Adapter
Product Highlights
Availability
Usually Ships Same Day if Ordered by 1PM PST
Twitter
Reddit
Facebook
Information
The Cisco 2-Port Gigabit Ethernet Shared Port Adapter is available on high-end Cisco routing platforms offering the benefits of network scalability with lower initial costs and easy upgrades. The Cisco SPA/SIP portfolio continues the company's focus on investment protection along with consistent feature support, broad interface availability, and the latest technology.


Specifications
Dimensions
0.8" Height x 6.8" Width x 7.3" Depth
Management
Host-system CLI
Simple Network Management Protocol (SNMP)
802.1Q VLAN termination
Up to 4000 VLANs per SPA
Product Name
2-Port Gigabit Ethernet Shared Port Adapter
Product Type
Shared Port Adapter
Application/Usage
Data Networking
Product Condition
Refurbished
Data Transfer Rate
1 Gbps Gigabit Ethernet
Shipping Dimensions
3.2" Height x 10.5" Width x 16.2" Depth
Weight (Approximate)
12.00 oz
Additional Information
High-density Small Form-Factor Pluggable (SFP) interfaces are featured for high-port-count applications with reach flexibility
Up to 5000 MAC accounting entries per SPA
Up to 2000 MAC address entries for destination MAC address filtering per SPA, and up to 1000 MAC address filtering entries per port
Ethernet over Multiprotocol Label Switching (EoMPLS)
QoS
Hot Standby Router Protocol (HSRP)
Virtual Router Redundancy Protocol (VRRP)
You may also like...