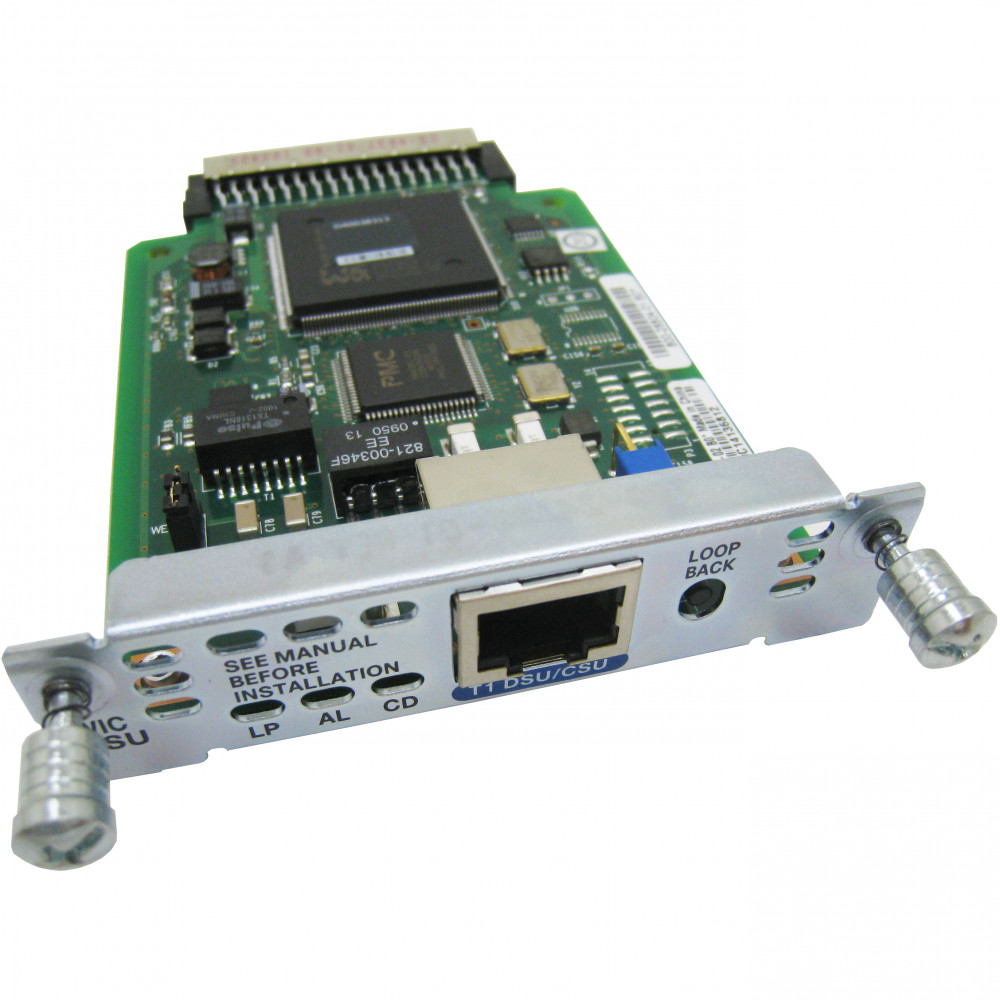 Cisco HWIC-1DSU-T1
1-Port T1/Fractional T1 DSU/CSU WAN Interface Card
Product Highlights
Availability
Usually Ships Same Day if Ordered by 1PM PST
Twitter
Reddit
Facebook
Information
The HWIC-1DSU-T1 also offers an integrated CSU/DSU, simplifying configuration and management. Integration allows management of the router and CSU/DSU as a single SNMP entity while also providing detailed troubleshooting capabilities. Troubleshooting features include self-test, loopbacks, CSU/DSU reset, alarm counters, and T1 statistics.


Specifications
Dimensions
0.8" Height x 3.1" Width x 5.6" Depth
Product Name
1-Port T1/Fractional T1 DSU/CSU WAN Interface Card
Interfaces/Ports
1 x T1/FT1 WAN
Application/Usage
Wide Area Network
Data Transfer Rate
1.54 Mbps T1/FT1
Interfaces Details
1 x RJ-48 T1/FT1 WAN
Shipping Dimensions
2.0" Height x 5.9" Width x 7.3" Depth
Additional Information
Network clock synchronization
You may also like...